Easy Digital Downloads Cryptocurrency Payment Plugin
Accept Cryptocurrency on your Easy Digital Downloads shop
Download plugin
10+ integration guides
Start accepting cryptocurrency in 5 minutes
Direct Payments
We transfer payments directly into your wallet (we do not hold clients' money).
No KYC
You do not have to complete a KYC to start using our plugin. No third-party accounts during the process, just use your own wallet.
No Limits
You can create unlimited number of requests.
Accept Cryptocurrency all over the world
There is no country restrictions for our users. This plugin is available all over the world.
Everyone can accept cryptocurrency payments
It`s simple
Easy Digital Downloads plugin accepts crypto from a user and forward payments to a shop owner's wallet.
Minimal fee
We support SegWit protocol. We choose high priority transactions with a lesser network fee.
Crypto and Fiat money
The plugin supports prices in BTC and fiat money converted into bitcoin. The merchant receives payment in cryptocurrency only.
How to get started
Cryptocurrency offers a unique and efficient way to receive payment for your products and services online. Now it's easier than ever to accept Bitcoin for your EDD WordPress store, using Plisio! Follow the instructions below, and soon you'll be all set up to receive crypto and have greater control over your profits. (If you prefer a video installation guide, click this link) Its really easy to install and use.
Install the plugin
You can install the plugin directly from the WordPress store. Click on Install Now and then Activate.
Setup the Extension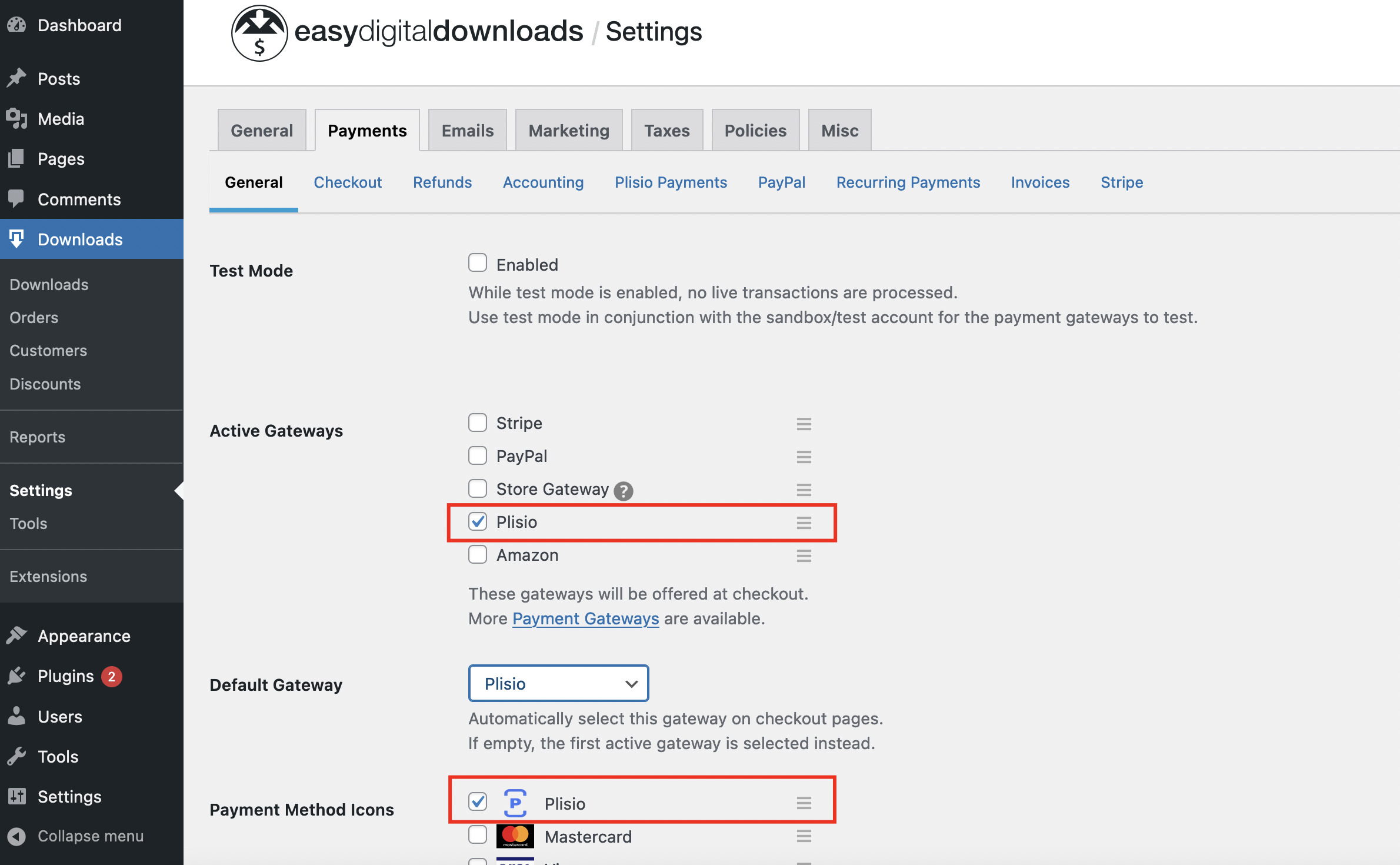 The next step is to ensure the extension is set up. Go to Downloads, then settings, then payment gateways. Make sure both Plisio and .... are checked. Then hit save.
Set up your Secret key on Plisio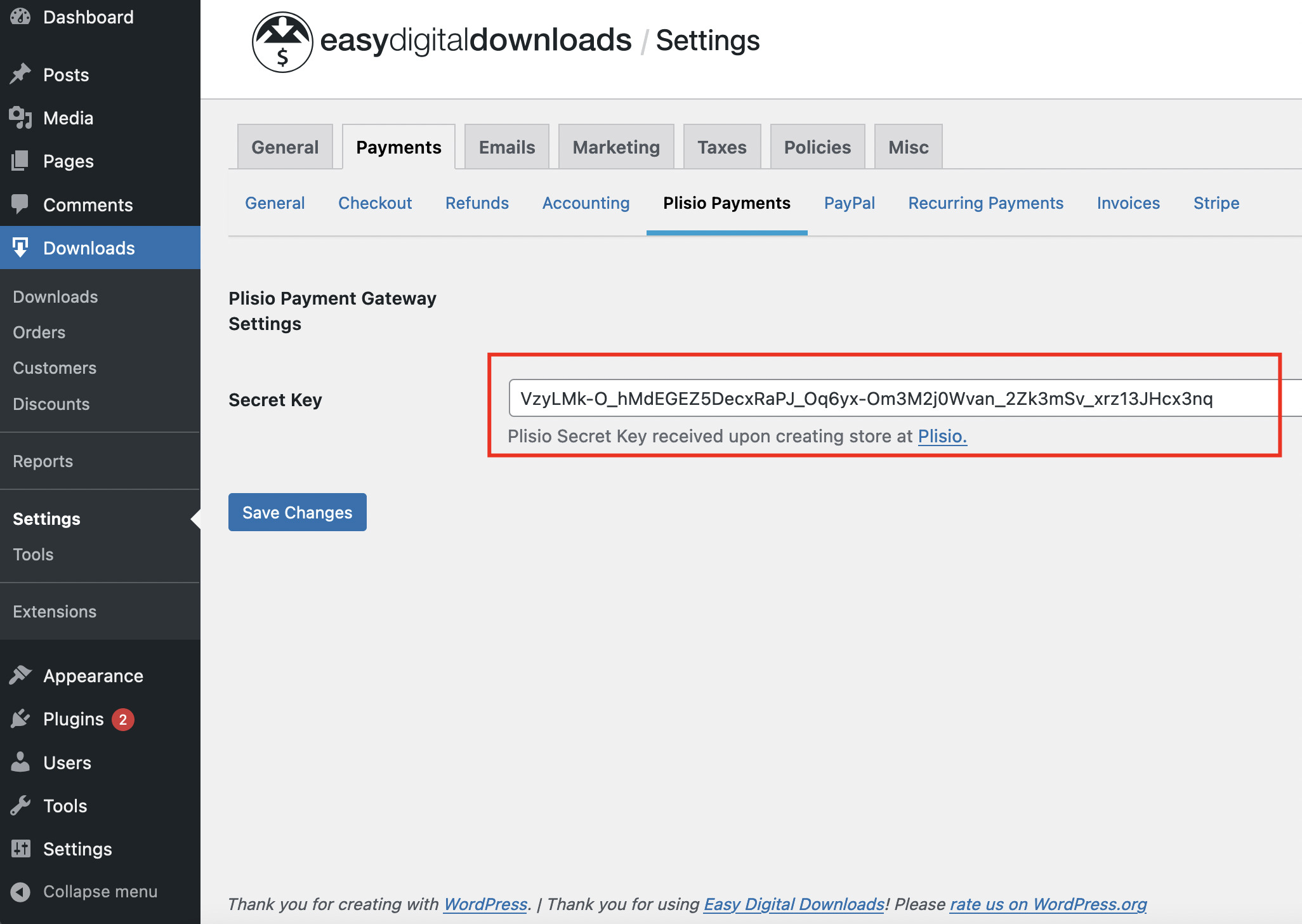 Now, head over to the Plisio Merchant Page in another tab. You'll have to create an account and go to 'Stores-> Add a new Store' and enter your Secret Key from your wallet into the appropriate spot.
Click 'Save Changes' and copy the text from the 'Secret Key' field at the top.
Download Easy Digital Downloads Plugin
And start accepting cryptocurrency now
Sign up for free in 2 clicks • Easy setup in 2 minutes • Tech support 24/7