Payments Solution for your Business
Cryptocurrency remittance platform for all a kind of business
Connect store
API
In just a few minutes, create a store and connect our API to start sending and accepting payments.
Mass Payouts
Set up automatic mass payouts to send funds to clients, employees and suppliers.
Operations History
Instant access to the history of all operations with convenient filters, search and settings for monitoring transactions.
Start accepting cryptocurrency and increase your clients base up to 23%
Mass Payouts Save Time and Money
How it works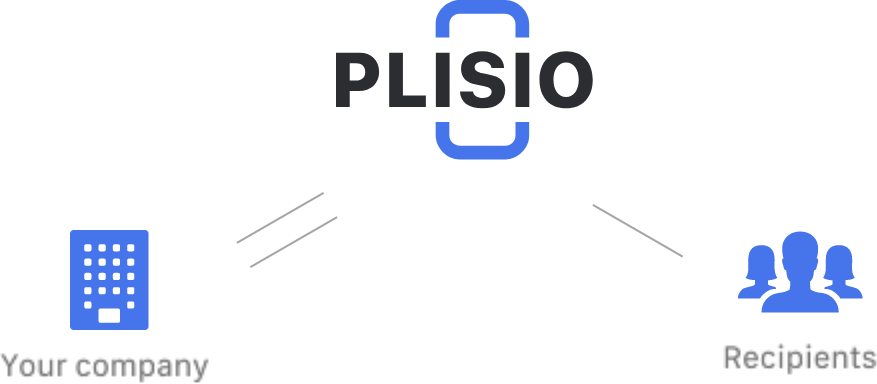 By connecting and configuring our API, you start the process of automatic acceptance and payouts of cryptocurrencies, which does not require your intervention and made by Plisio automated processes.
Seamless Integration Methods
Scale your business globally
No Limits
Send payouts to clients and employees all over the world.
Flexibility
There is no agents between you and the client. All operations are performed directly.
Safety
Blockchain network allows us to guarantee the safety of payments.
Confidentiality
We do not store data about our clients longer than necessary for making transactions.
Analytics
Monitors and analyzes all existing transactions.
Support 24/7
Our experts are always ready to help you.
Don't know how to start?
How to connect Store?
Learn more in our step-by-step guide how to connect our API to your store in 3 minutes.
Nothing at all! Opening and maintaining an account is completely free.
To start accepting a cryptocurrency on your website, you just need to follow a few simple steps. Sign up on our website and use the API. If you have any difficulties, our technical experts will be happy to help you.
At the moment, our service provides the ability to accept 12 of the most common cryptocurrencies, including:
Bitcoin
Ethereum
Bitcoin Cash
Monero
Dash
Litecoin
Zcash
Tether
USD Coin
True USD
Dogecoin
Shiba Inu
But our service continues to evolve and soon more cryptocurrencies will become available for you.
Yes. Manage different cryptocurrencies from one personal account. Securely store, quickly and easily send, receive and exchange digital currencies online. Make direct transfers, pay bills and request payments yourself.
Plisio offers a mass payout service that allows businesses to make bulk payouts to their suppliers or affiliates using cryptocurrencies. This service is designed to help businesses streamline their payment processes and reduce transaction fees and processing time.
To use the Plisio mass payout service, businesses need to sign up for a Plisio account and verify their identity. They also need to create a list of recipients and their cryptocurrency addresses, and then upload this list to the Plisio platform. Once the list is verified, businesses can initiate the payout process and the funds will be sent to the recipients' cryptocurrency addresses.
Plisio supports several cryptocurrencies for mass payouts, including Bitcoin, Ethereum, Litecoin, and Bitcoin Cash. The platform charges a small fee for each transaction, which is deducted from the payout amount.
Overall, the Plisio mass payout service can be a useful tool for businesses looking to make bulk payouts using cryptocurrencies. It offers a simple and cost-effective way to manage payments and can help businesses save time and money on transaction fees.
In the context of payments, a payout refers to the process of transferring funds from a central account or holding account to one or more individual accounts or merchants. Payouts are typically used by platforms or marketplaces that facilitate transactions between buyers and sellers. For example, a marketplace might hold funds in a central account until a transaction is completed, and then distribute the funds to the seller's account as a payout. Payouts can also be used to pay commissions, refunds, or other types of transactions where money needs to be transferred from one account to another. Payouts can be made via various payment methods such as bank transfer, PayPal, or cryptocurrencies.
A payout in crypto refers to the transfer of cryptocurrency from one account to another. It typically involves sending cryptocurrency as a form of payment for goods or services or as a method of transferring value between individuals or organizations. Payouts can be initiated using cryptocurrency wallets or payment gateways that support cryptocurrency transactions. They typically involve a sender, a recipient, and a specific amount of cryptocurrency to be transferred. Payouts in crypto can be completed faster and with lower transaction fees compared to traditional payment methods such as wire transfers or credit cards.
The calculation for crypto payouts can vary depending on the platform or service being used. However, generally speaking, the payout is calculated based on the amount of cryptocurrency that needs to be sent, the current exchange rate for that cryptocurrency, and any fees or commissions that may be charged by the platform or service.
For example, if you were sending 1 Bitcoin and the current exchange rate is $50,000 per Bitcoin, the total payout value would be $50,000. However, the platform or service may charge a fee or commission for the transaction, so the actual payout value may be slightly less than $50,000. Additionally, if the payout is being sent to an address that charges network fees, those fees may also be subtracted from the payout amount.
It's important to carefully review the terms and conditions of the platform or service being used to understand how payout calculations are made and any fees or commissions that may be charged.
Connect Your Store
Lead your business to the whole new level today!
Sign up for free in 2 clicks • Easy setup in 2 minutes • Tech support 24/7