Accept Crypto Donations
All-in-One solution to accept donations in Bitcoin, Ethereum and other Crypto on your website.
Get Started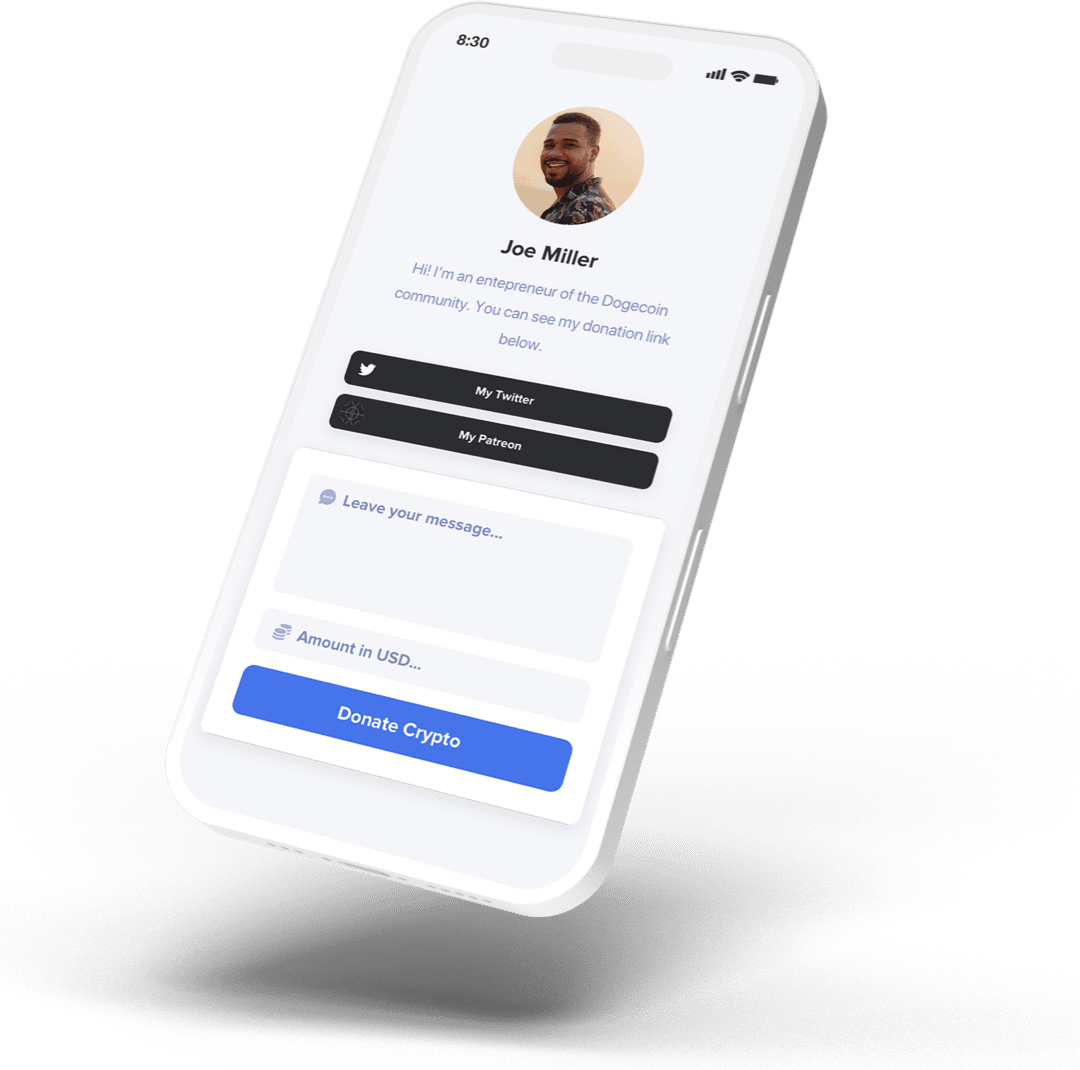 Donation Button
Add a donation button to your website or the platform of your choice and your visitors will be able to donate you crypto easily.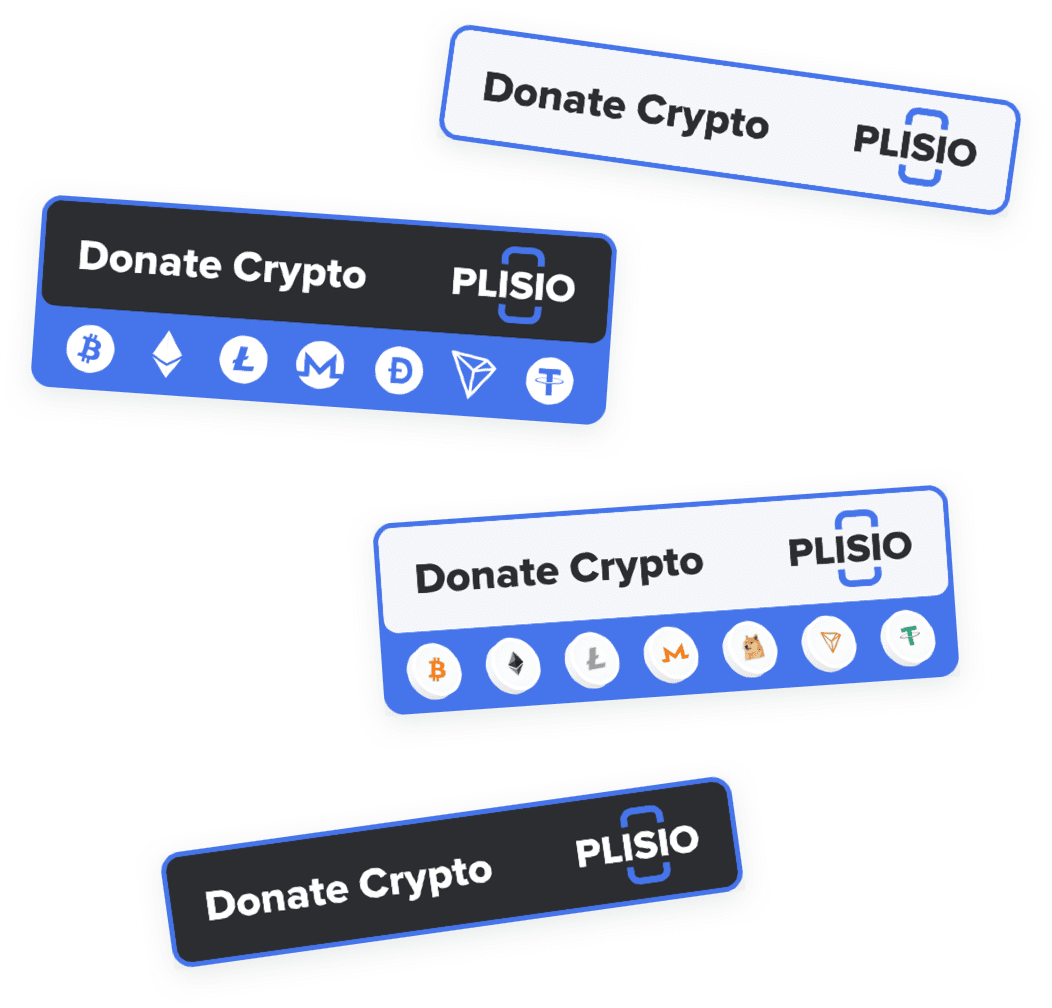 Link & QR code
Customize your donation link or get a QR code to get crypto donations on your social media profiles in the most efficient way.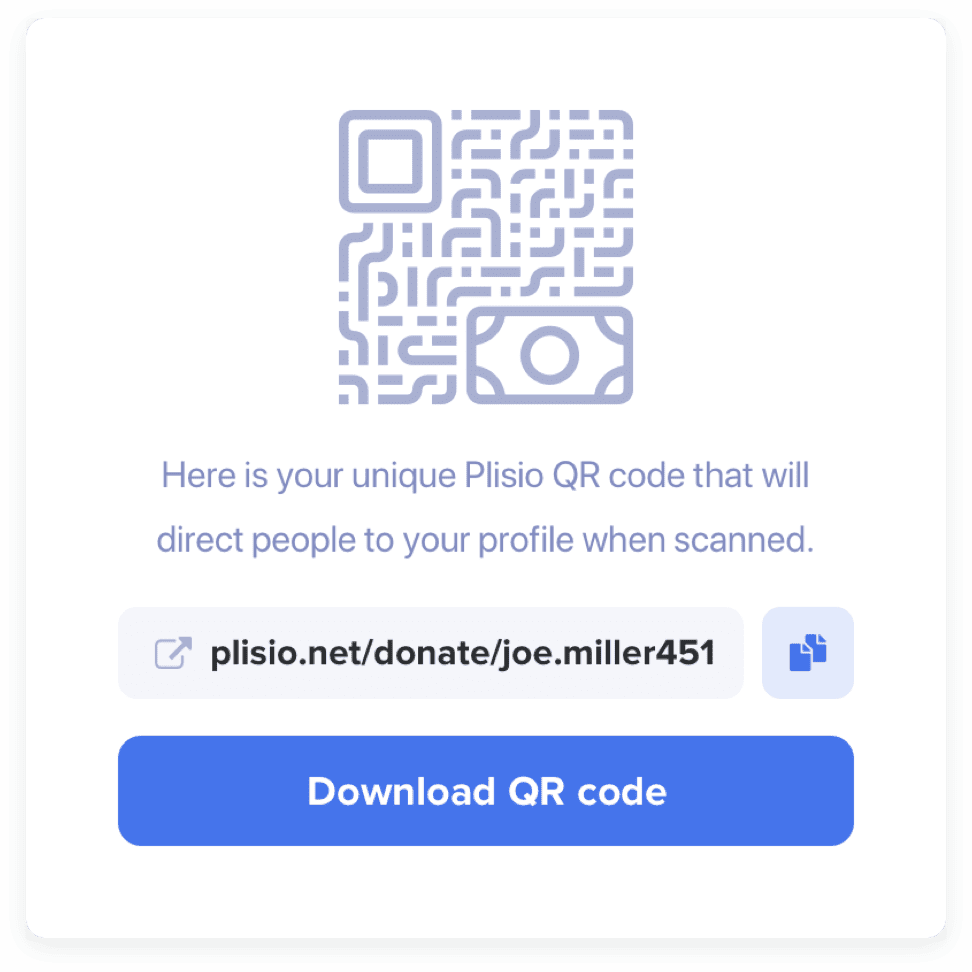 Custom Design
Create your own donation page design to make it stand out and fit your requirements.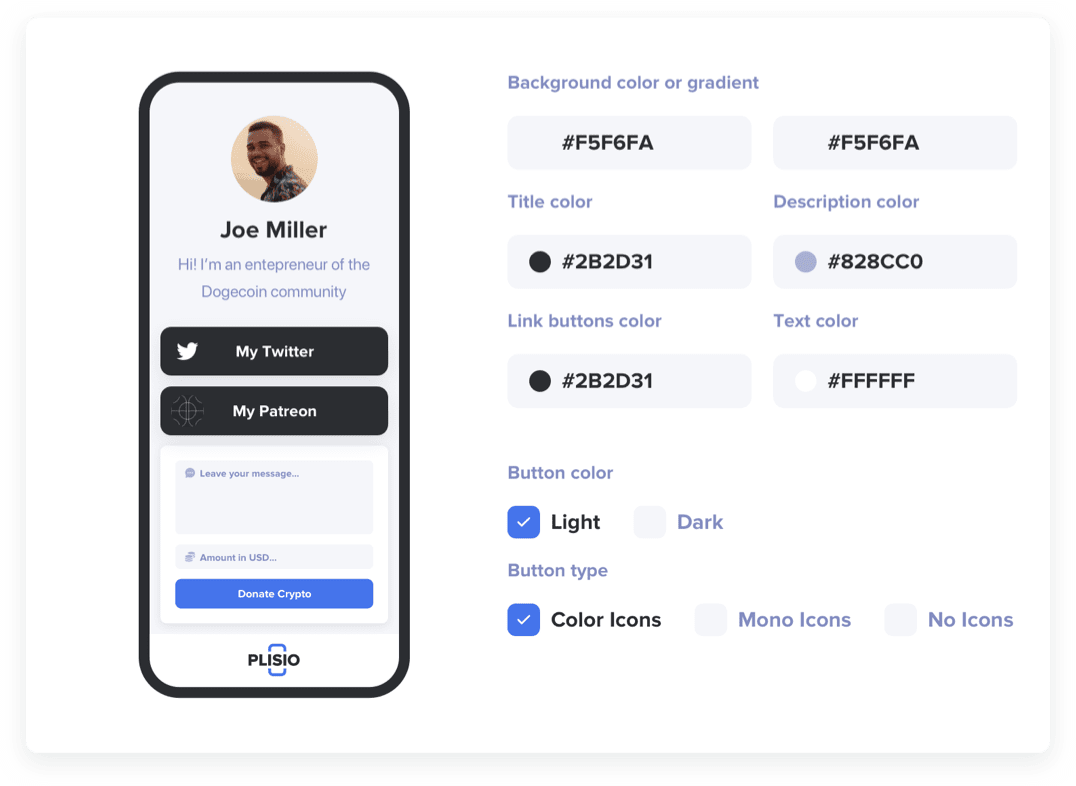 The Easiest Way to Accept Crypto Donations
Easy to Integrate
No code knowledge required.
Useful Tools
Set up donation page the way
you see fit.
Multi-Currency Donations
Accept donations in all top cryptocurrencies.
Custom Message & Amount
Custom thank-you message and donation amount.
Create Account for Free
Simple and secure way to work with cryptocurrency
Sign up for free in 2 clicks • Easy setup in 2 minutes • Tech support 24/7