Magento plugin and Multi-Currency Invoices. New Interesting Functions!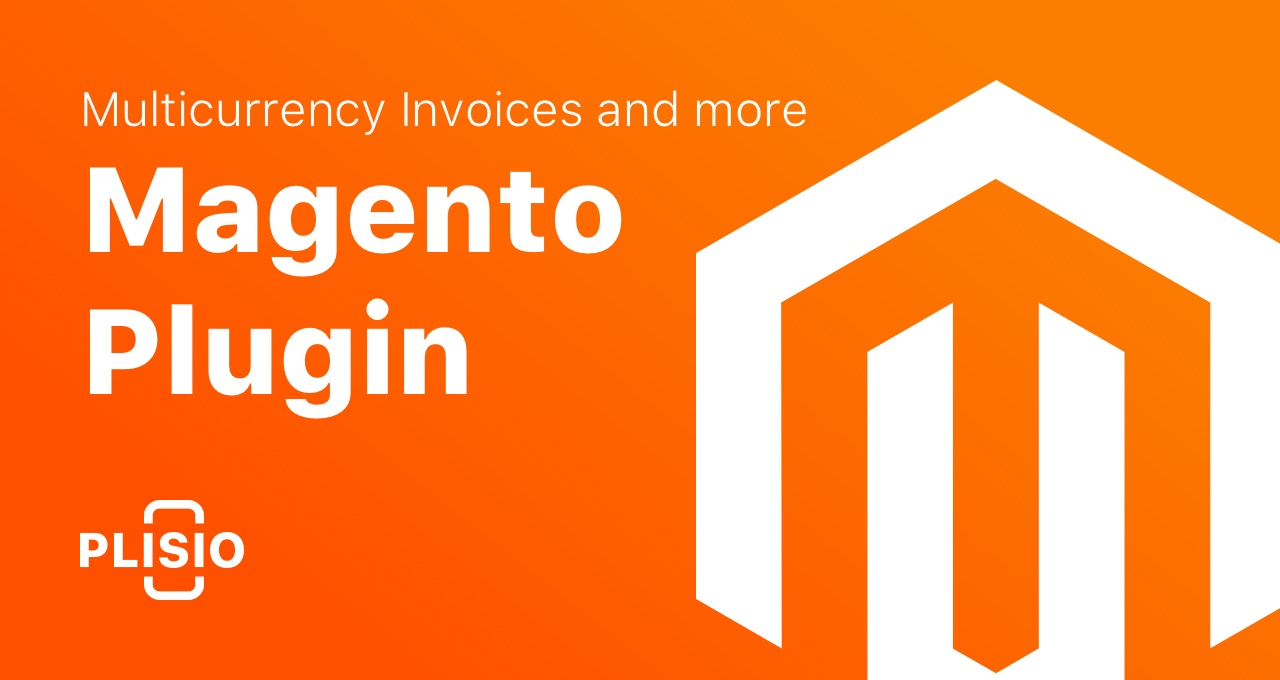 Hello!
Today we are excited to announce the release of the latest update! We present you a new plugin for working with Magento and the ability to create invoices for payment in different currencies.
Now we will tell you a little about new functionality that will help you to run your business more efficiently.
 
Magento Plugin
In response to requests from many customers, we added the plugin for working with Magento stores to our site. Its installation is simple and does not differ from the installation of other plugins. You can learn more about it and download all the necessary files here - https://plisio.net/magento-accept-crypto
 
With the Magento plugin and the new multi-currency invoice functionality, you can set up payments so the clients will choose a currency that is convenient for them to pay in.
 
We are planning to add this feature to other plugins. Contact us if you want such functionality in a certain plugin in the near future.
 
Invoices in multiple currencies
Now you can create invoices with the ability to pay in different cryptocurrencies. You manage it in your Dashboard.
 
Just click on the button to create an invoice for a desired cryptocurrency and select several cryptocurrencies in which you would like to accept payment.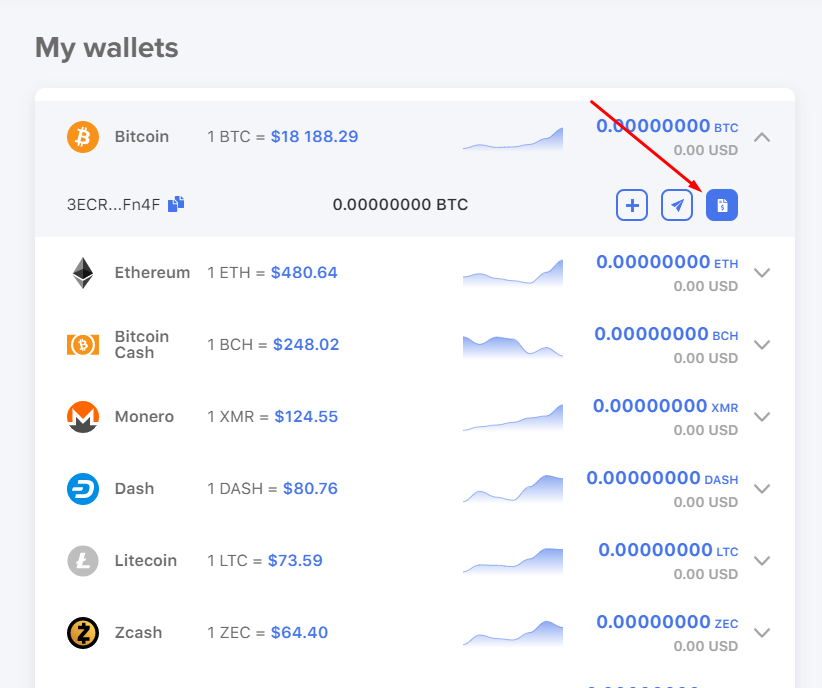 You can add or remove available currencies.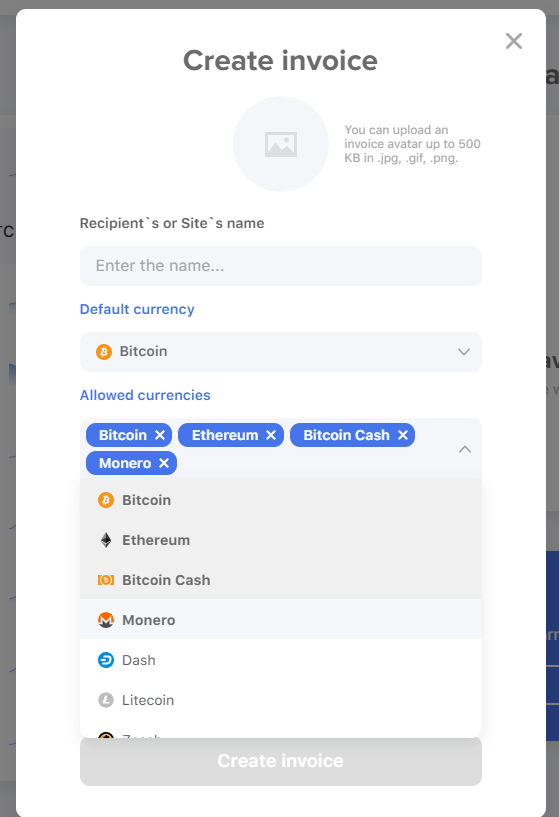 Or even choose "Any" of the available currencies for payment. Then the client will have access to choose from all the cryptocurrencies available on Plisio.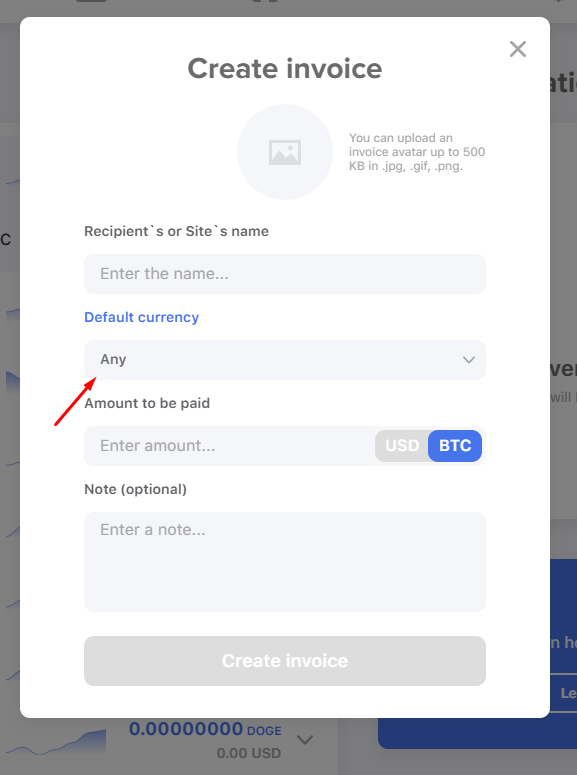 Once the invoice is created, your client can click on a link and select the desired cryptocurrency. The system will redirect them automatically to a new invoice if they choose a currency that doesn't match the original one.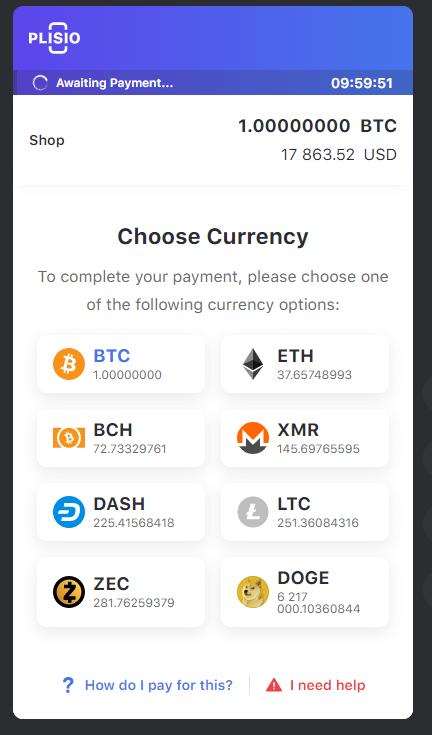 You can enable invoices in multiple currencies in your store. Currently it is available only for Magento users. You can select the desired cryptocurrencies in the plugin settings.
 
Soon we will add this feature to other plugins as well. However, if you need them right now, please contact our support service and we will process your request with high priority.
 
Right now we are working on adding this feature to White Label functionality and will let you know as soon as it becomes available.
 
Vue and React libraries
You might read about it, but recently we have expended the list of libraries for Frontend and Backend, for those who manually configure API Plisio. Vue and React have been added to existing libraries, and more libraries are coming soon. 
For more detailed information please visit github.com or www.npmjs.com
Please note that Plisio also offers you:
Create Crypto Invoices in 2 Clicks and Accept Crypto Donations
12 integrations
6 libraries for the most popular programming languages
19 cryptocurrencies and 12 blockchains