How Web3 Payment Ecosystem Make Payments from Customers to Merchants More Efficient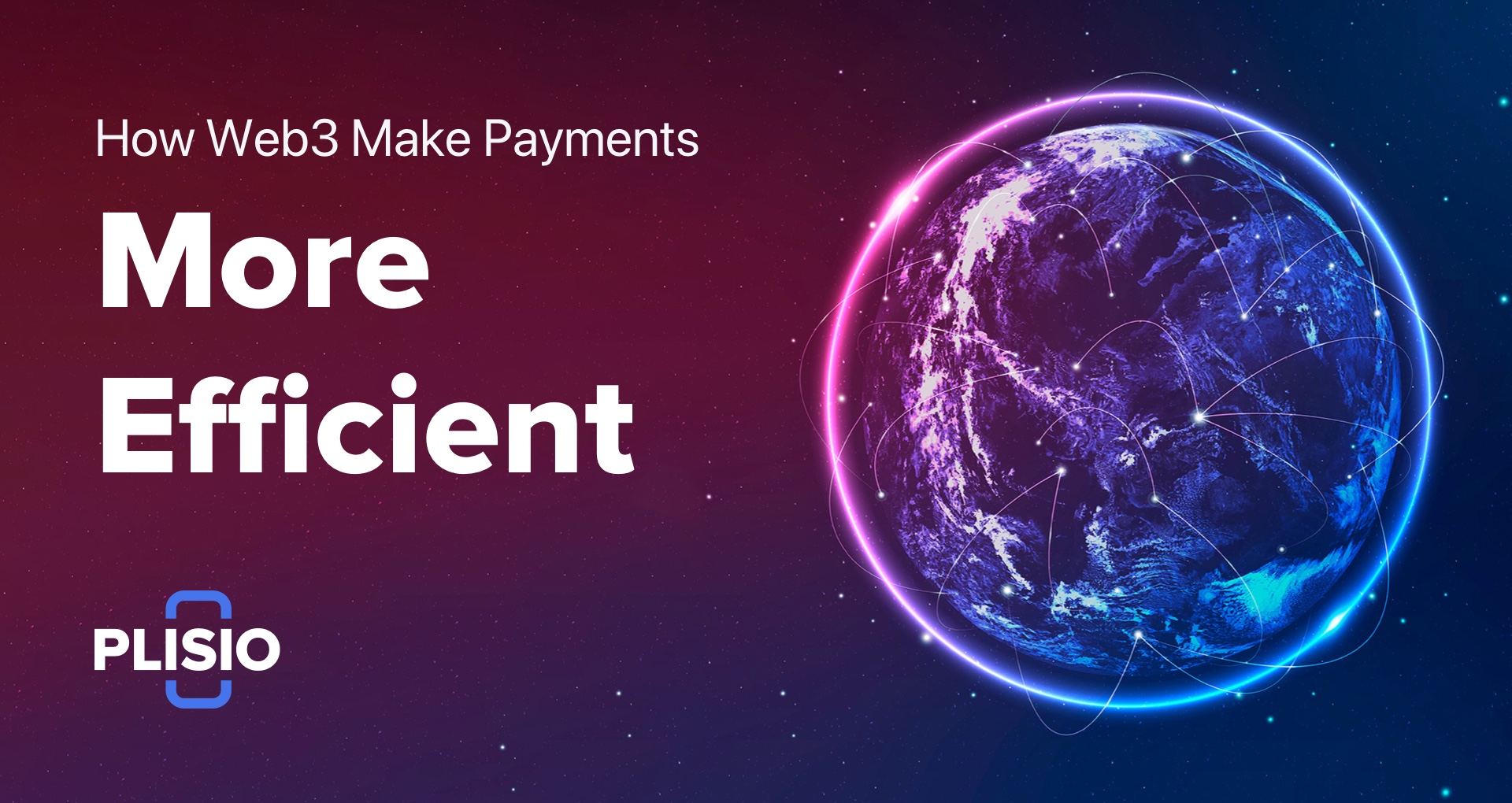 Web3 represents the future of web development, carrying substantial implications, particularly in the sphere of e-commerce solutions. In the realm of Web3 payments, decentralization technology empowers users by granting them control over the technology itself, rather than relying on specific companies. By fostering increased interoperability, this iteration of the internet provides heightened data security and eliminates centralized intermediaries.
The primary difference between Web2 and Web3 payment infrastructures lies in their degree of decentralization. Web2's payment infrastructure relies on centralized banking systems, excluding individuals without formal bank accounts. On the contrary, web3 payments, facilitated through blockchain and cryptocurrencies, offer inclusivity to everyone without the need for intermediaries.
With the advent of Web3 and crypto payments, intermediaries such as banks and brokers become obsolete. Transactions occur directly between peers, leveraging trustless logical systems. This decentralized nature ensures transactions can proceed without relying on third parties, boosting security and efficiency.
One of the key advantages of Web3 and crypto payments is their near-instantaneous nature. Gone are the days of enduring lengthy waits, sometimes taking hours or even days, for funds to transfer. Additionally, these payments often involve minimal fees, ensuring cost-effectiveness regardless of the transaction amount.
Why does Web3 hold a promising future for crypto payments?
Web3 payments revolutionize the transfer of money by eliminating the need for intermediary companies, preserving platform privacy and democracy. They enable quick, secure, and anonymous money transfers. Web3 payments operate as peer-to-peer cryptocurrency gateways removing the requirement for large technology companies' infrastructure.
By allowing people to send money to others without the necessity of KYC for financial services, Web3 reduces bureaucratic processes in finance. The encryption of Web3 data ensures the security of users' data and transaction details on the internet.
Moreover, Web3 payments expand the range of currencies that individuals can accept and hold, opening up new financial opportunities beyond traditional fiat currencies. The ease of paying with cryptocurrencies and other currencies simplifies investing and accessing the financial market.
Compared to Web2 payments, Web3 payments are significantly faster due to the absence of bureaucracy. While Web2 payments can take days to process, blockchain-based payments settle within minutes or even seconds. Web3 payment systems streamline international transfers, eliminating the need for complex currency conversions and high remittance fees. It represents decentralized finance (DeFi), utilizing secure ledgers for money movement and challenging the dominance of large financial institutions like banks.
Plisio, a cryptocurrency payment gateway, is embracing the Web3 approach by rebuilding its security system. They aim to redefine commerce by offering a comprehensive ecosystem that includes a free cryptocurrency wallet, over 22 e-commerce plugins, and valuable business growth tools. The new security system of Plisio is built upon the principles of decentralization, privacy, and trust, facilitating seamless transactions between customers who wish to spend crypto and businesses that accept it.
Web3 Payment Features
The technologies encompassed by the Web3 concept have made significant contributions to the advancement and modernization of various aspects of the Internet landscape. By embracing decentralization, these technologies address numerous issues related to security, anonymity, extra costs, and the adaptability of existing technological solutions. Notably, the realm of payments is not overlooked and is undergoing transformative changes for the better. These changes facilitate the integration of blockchain payment systems into business infrastructures, thanks to several key advantages.
One crucial component of the Web3 concept is distributed ledger technology, which empowers payment systems to achieve exceptional levels of transaction processing. Despite the payment instrument employed, blockchain networks and some cryptocurrency gateway platforms offer tools that enable the utilization of contemporary cryptocurrency payment processors. Consequently, these advancements result in a substantial acceleration of the payment process, surpassing traditional methods of both local and international transfers in terms of speed and reliability.
Enhanced Security Measures
By harnessing the centralized infrastructure of blockchain technology, including DeFi initiatives, Web3 payments experience heightened security through the mitigation of potential risks such as hacking, cracking, and fraud. This is accomplished by employing resilient algorithms and encryption protocols that fortify the system. Furthermore, contemporary cryptographic systems for storing digital assets incorporate multi-tiered protection mechanisms, effectively deterring theft of transaction details and further bolstering overall security.
No Intermediaries
Web3 payment solutions operate in a decentralized manner, eliminating the need for intermediaries like banks and microfinance centralized institutions in transactions. Unlike traditional payment systems where a bank or financial organization is invariably involved, decentralized finance based on blockchain payments removes the control of any authorities, companies, or structures from the equation.
Reduced Transaction Costs
In the present day, digital asset transactions have gained recognition as the most economically efficient form of payment, both domestically and globally. Web3 payments built upon the distributed ledger of DeFi or blockchain platforms entail lower transaction fees compared to traditional payment methods. This not only substantially decreases costs for businesses adopting this technology, but also enables access to a diverse range of blockchains that facilitate low-fee payments. Tron stands out as one of the networks offering optimal conditions for conducting payments in the current landscape.
Enhanced Payment Flexibility
Cutting-edge payment solutions operating in the Web3 ecosystem offer remarkable flexibility, demonstrated by an extensive range of cryptocurrency options for conducting local and international transactions in both business and personal settings. Presently, the widespread adoption of crypto assets, such as Bitcoin, as a payment method for employees across various organizations, exemplifies the growing trend. This enables employees to select from numerous available cryptocurrencies that align with their individual preferences and needs.
The New Experience with Plisio
Plisio's ecosystem was scrupulously designed to address the diverse challenges faced by merchants in the realm of payments. The Plisio's focus is evident through their extensive support for more than 18 cryptocurrencies and the introduction of user-friendly business features as mass payouts and bookkeeping tools. Acting as gateways, Plisio ensures complete decentralization of payments across multiple supported blockchains such as Ethereum, Binance Smart Chain, Tron, and others.
By embracing the new Web3 approach to security, Plisio aims to enhance the efficiency of customer-to-merchant payments. You now have the freedom to accept cryptocurrencies and securely store them using the Plisio crypto payment gateway. Complying with the highest standards of data encryption, Plisio provides its clients with comprehensive protection and privacy for their business crypto assets at an incredibly low fee of just 0.5%. With this payment gateway, you can seamlessly accept crypto directly on your website and securely store it in a private Plisio wallet accessible only to you. Experience it firsthand!
Please note that Plisio also offers you:
Create Crypto Invoices in 2 Clicks and Accept Crypto Donations
12 integrations
6 libraries for the most popular programming languages
19 cryptocurrencies and 12 blockchains