How to create invoice without API
Feature of our wallet allows users to create invoices without creating or connecting a site. You need to create a wallet in the cryptocurrency you want, if you don't already have one. And then you can simply select a cryptocurrency and click on "Create invoice".

Fill In all necessary fields and it's done! You can send invoice links to your customers or friends.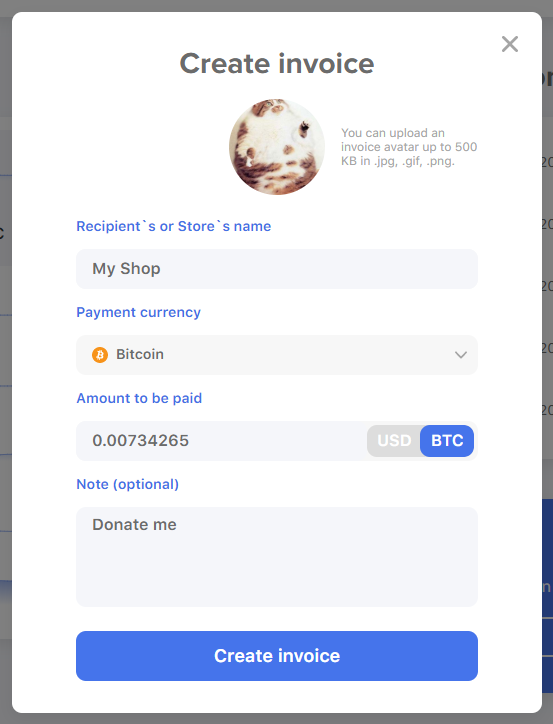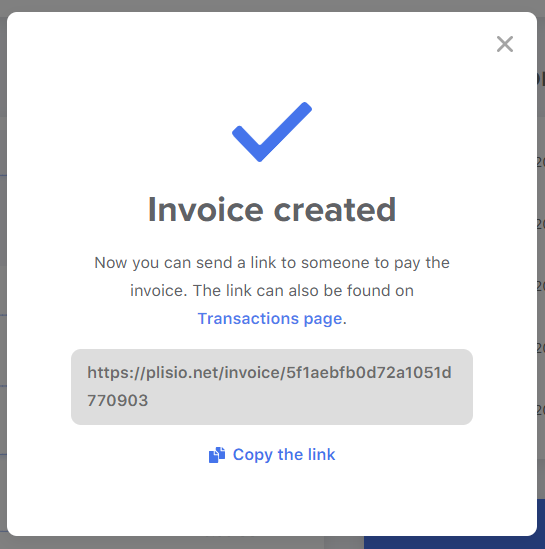 It simplifies the funds receiving process, especially if you're waiting for a money transfer, payroll or simply need a link with a user-friendly interface for payment. Create an invoice, send a link and get paid!