Why your cryptocurrency gateway should be Plisio?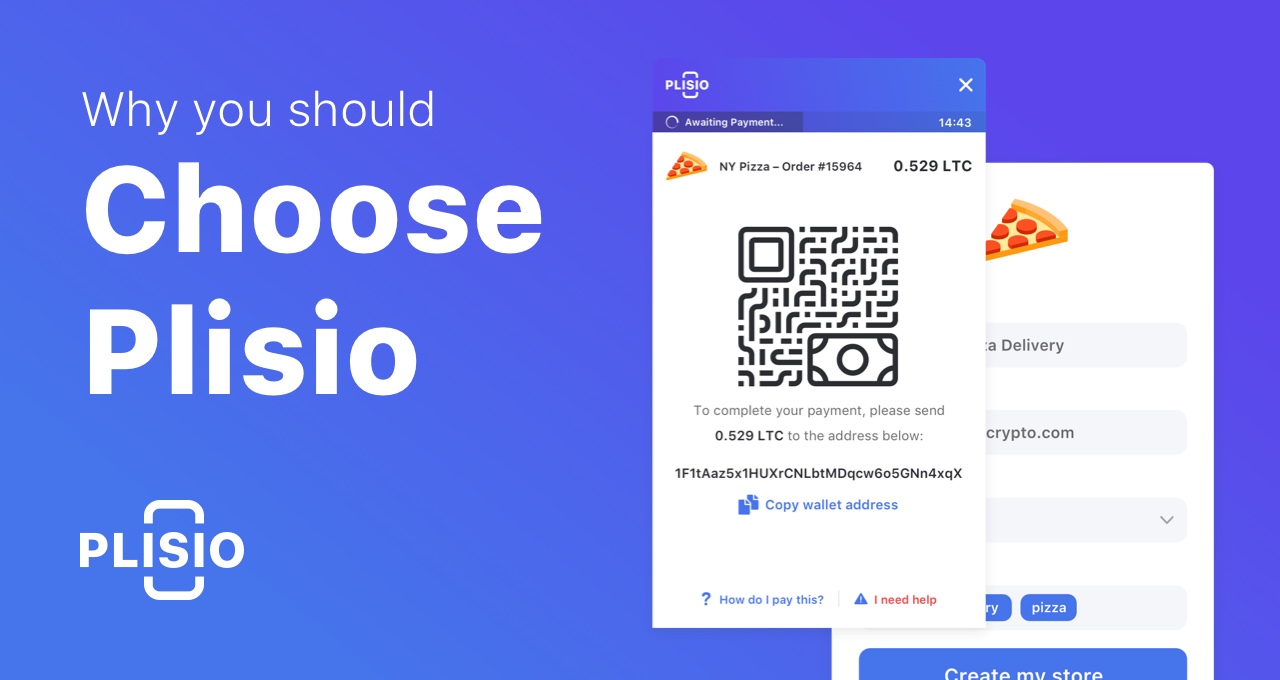 If you finally decided to accept cryptocurrency at your store, the next step is to find the right payment gateway. As the market offers a wide range of choice, it can be problematic to pick just one. Actually, we have a solution to your problem as we can offer the product that will satisfy all the business needs. Obviously, it is Plisio crypto payment processing!
Currencies
For the time being, Plisio works with the 8 top cryptocurrencies, which are Bitcoin, Ethereum, Bitcoin Cash, Monero, Dash, Zcash, Litecoin and Dogecoin. We're planning on adding even more currencies this year so your experience with Plisio would be even better!
Fees
If you use the Plisio API, the fee will be only 0.5% for all transactions. Besides, cryptocurrency is not taxable so you will save plenty of money with one of the lowest fees on the market. If you're interested in individual plans, just contact us!
Plugins and Integrations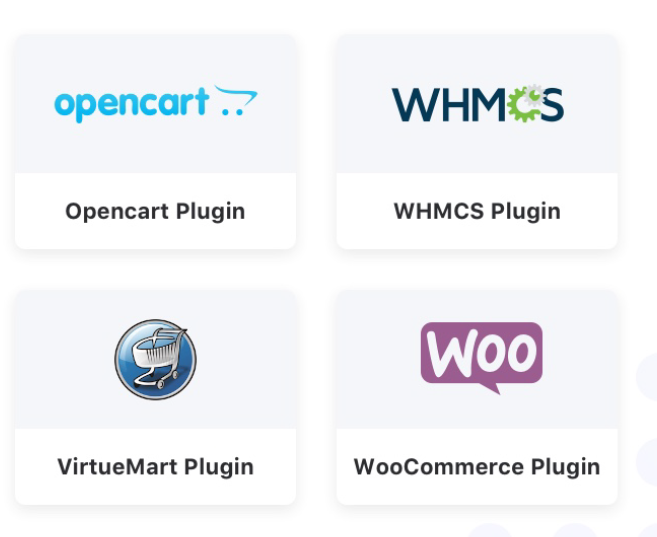 Plisio offers you the 4 best plugins, such as Opencart, VirtueMart, WHMCS and WooCommerce. You can set them up really quick and without any difficulties - we provide each plugin with a step-by-step installation guide.
Mass Payouts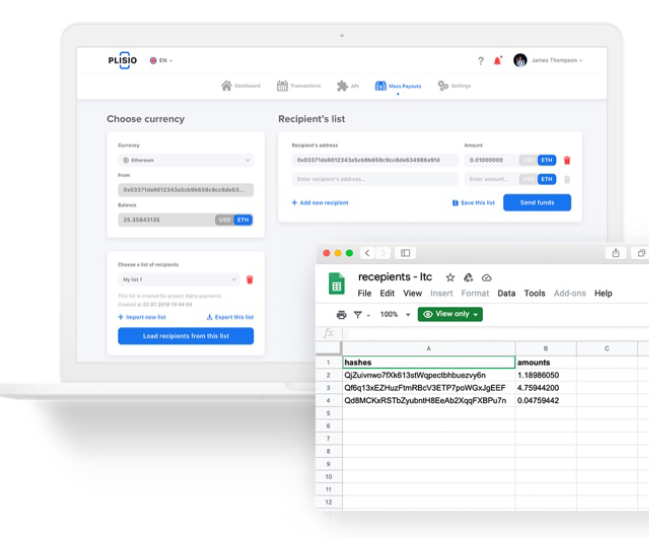 Set up Mass Payouts in your account profile and save up to 68% on fees. By connecting and configuring our API, you start the automatic payout process that runs the background and does not require your intervention. 
Besides, importing a list or table from Excel or CSV will also save you  plenty of time. You don't have to manually add every recipient; just upload a readymade list to the system! 
Do not worry though - in case you need to add several addresses manually, you can do so in your account profile. Thanks to our programmers, the mass payout process is as convenient as possible and can save you precious time and money. 
White Label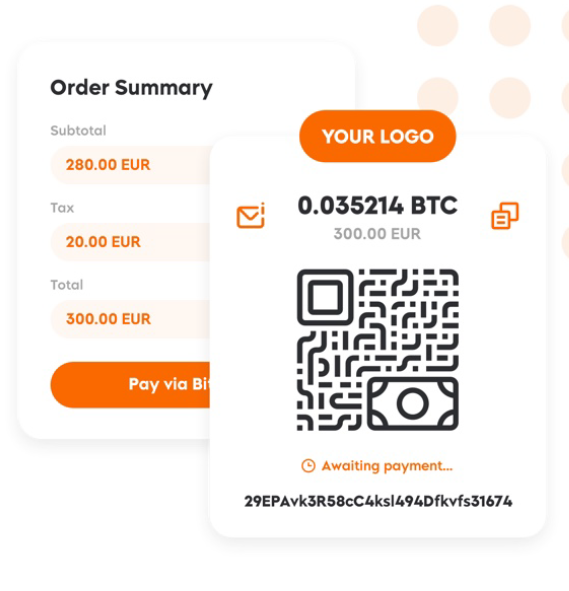 While Label does not only offer you a payment gateway but also a full range of options. Thanks to the WL, you can accept crypto payments right on your website without having to worry about redirections. 
We also offer you one of the best features - customizable invoice design!  Our custom solution will allow you to create an vue-invoice with frontend components you set up yourself. You don't have to worry about php; just customize vue as you see fit using the latest frontend technologies. You can find vue components and readymade frontend solutions on npmjs.com.
We shouldn't also forget about the White Label flexible terms and full management of all important processes, which only add to its benefits. 
Mobile App
We're always developing and want for our customers to have the best product on the market. Plisio has almost completed work on its mobile app and soon will present it to  users! 
Security
Plisio uses innovative methods of information protection and always strive to improve the security system and maintain its full working capacity. We guarantee you full anonymity and protection of your funds. Moreover, you won't need to provide any documents while signing up. Forget about paperwork!
Based on the information provided above, we can compare Plisio with its competitors. Let's take a look at the table below: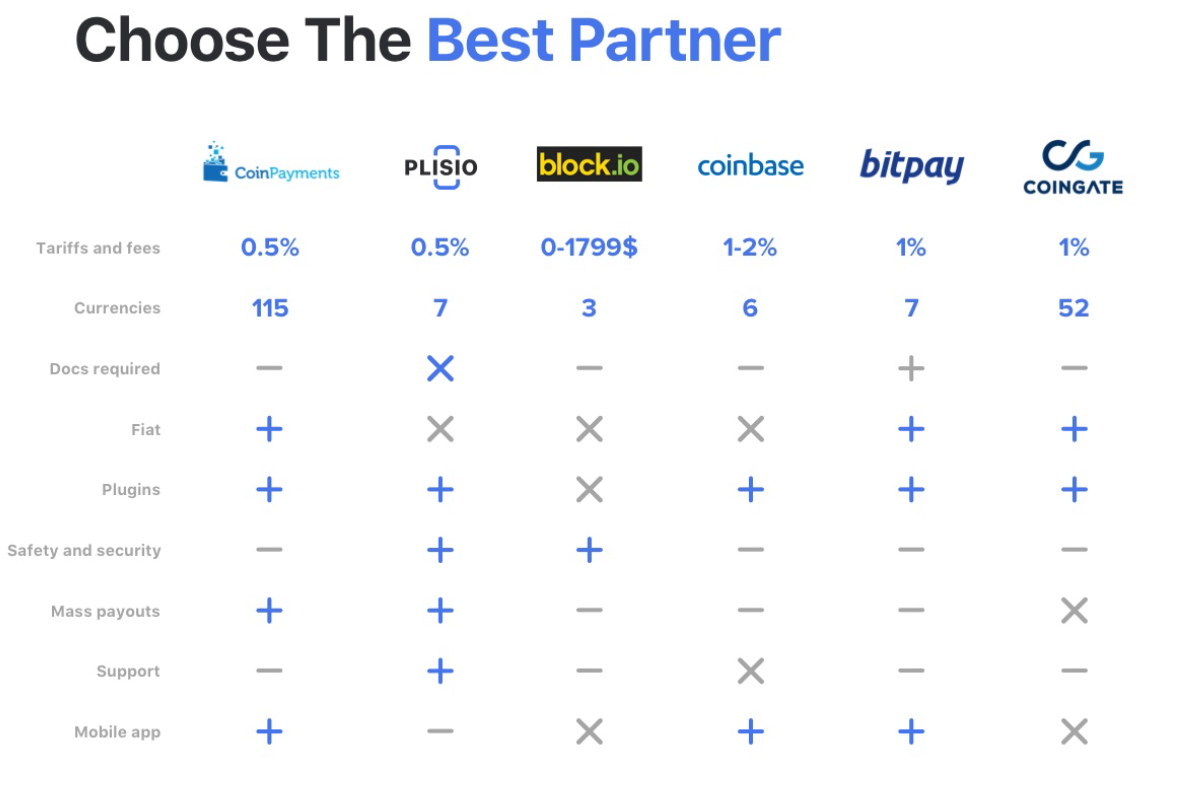 As we can see, Pisio is a perfect solution for business owners who value their time and money. We make it possible to accept payments on your platform, marketplace or fiat payment processor without having to worry about technical details. Just let our flexible API to take care of everything for you!
Plisio has a lot of favorable offers for business owners. If you are interested in an individual solution for your business for your business, contact us on the Plisio website. We develop individual solution to meet any business demands while providing continuing support. Grow your business together with Plisio!
Please note that Plisio also offers you:
Create Crypto Invoices in 2 Clicks and Accept Crypto Donations
12 integrations
6 libraries for the most popular programming languages
19 cryptocurrencies and 12 blockchains