White Label for WHMCS is now available. Give it a try now!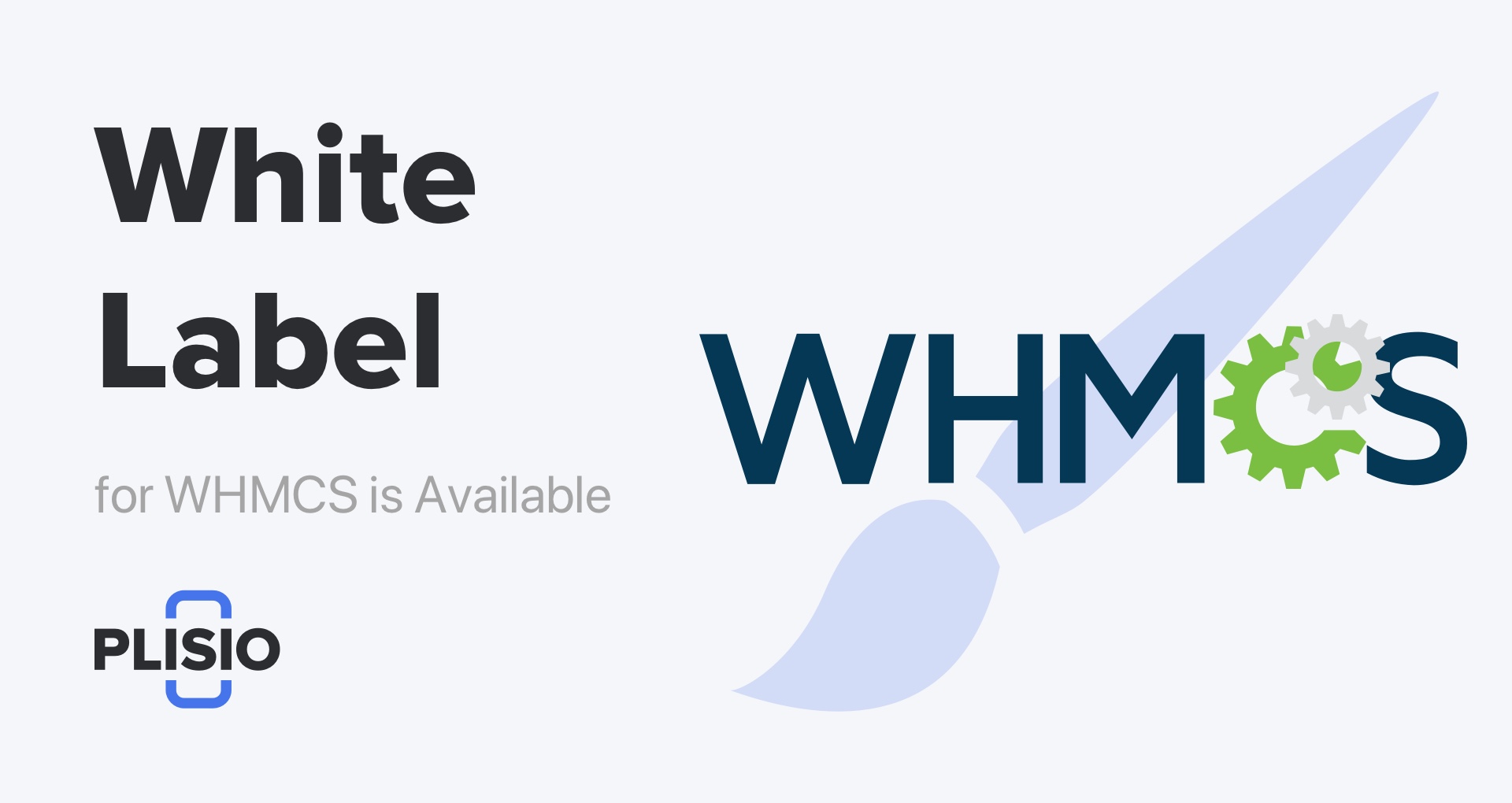 Hello there!
We've got some great news for stores operating on the WHMCS platform — you can enable White Label solution for your store now. 
You can accept crypto payments on your website with a custom design, individual settings and no redirects. 
What is White Label? 
White Label is a full personalization of a payment gateway for your business needs. We offer you payments with custom invoice design, flexible management of important processes and no redirects. 
Plisio is responsible for all technical operations and provides a stable payment gateway performance. 

Is the fee amount different for White Label solution? 
Yes, the fee amount changes if you enable White Label. For a basic API integration plan, the fee amount is 0.5% per each transaction. 
Should you enable White Label, the fee will be 1.5%. In the store settings, you can choose who's going to pay the fee — you, or your customer.  
Why does my business need White Label? 
White Label offers your business far more opportunities than the basic API. When you have your own payment system on your website, your business becomes more attractive for your customers.  
Besides, you can properly manage all your marketing mechanisms and keep customers on your website for a longer time. 
You can enable White Label solution right in your Dashboard. Learn how to do it in our FAQ.
Stay tuned for our blog updates!
Please note that Plisio also offers you:
Create Crypto Invoices in 2 Clicks and Accept Crypto Donations
12 integrations
6 libraries for the most popular programming languages
19 cryptocurrencies and 12 blockchains