Plisio updates. Operation completion, invoices and mempool.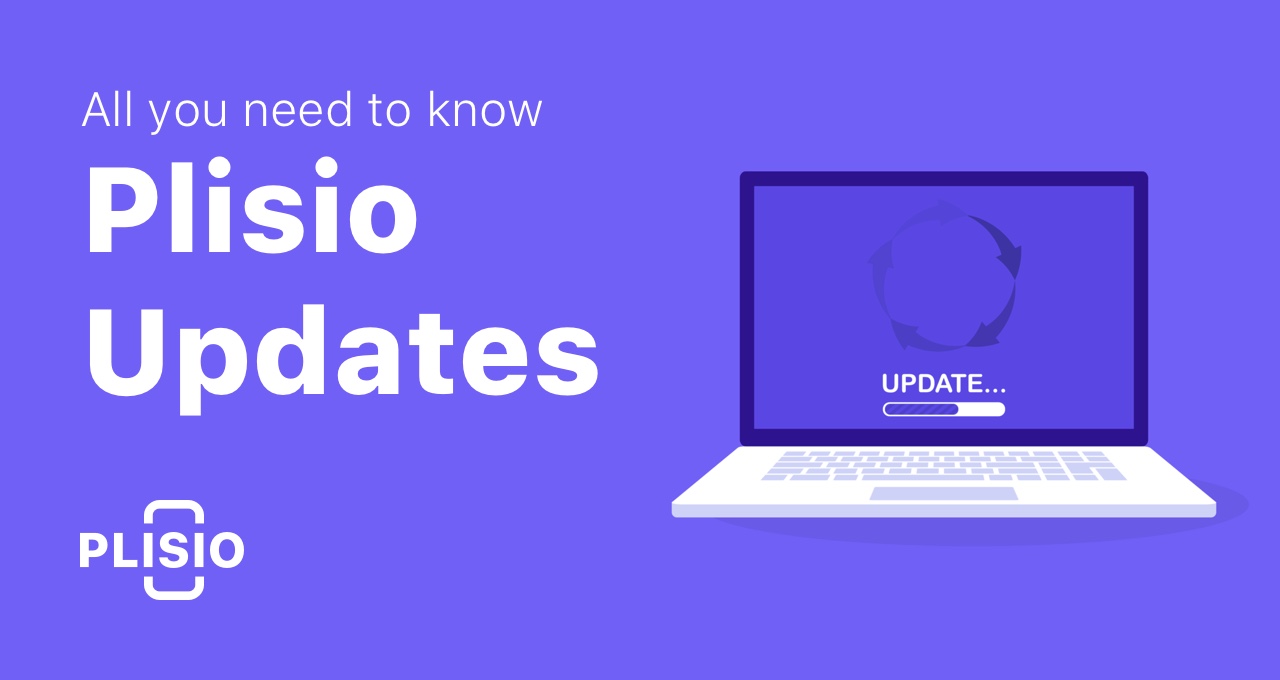 Hello!
Recently we've added several modifications and new features to Plisio. From now on you can complete operations without having to wait for the missing amount, create invoices, customize your store settings and see transactions as soon as they appear in the mempool. 
Let's take a closer look at each of them! 
Completion of operations with underpayment
Now you can complete an operation with underpayment. What does it mean? Sometimes it can happen that your customer transfers an insufficient sum while paying for the order. In this case, if the payment time is over, its status switches to "underpaid".
However, underpayment can be of a quite small amount and the seller can complete the order. You can do it manually - all you need to do is open operation details and click on the "Complete operation". This option will appear if the payment time is over and the missing amount wasn't received.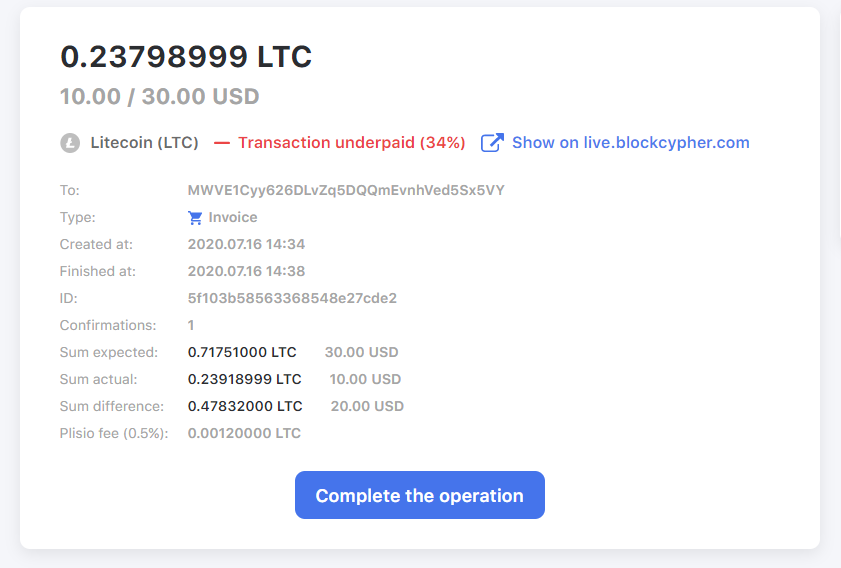 Now such operations can be completed and your customer will be notified that the payment was successful.    
Invoices without stores 
New interesting feature of our wallet allows users to create invoices without creating or connecting a store. You can simply select a cryptocurrency and click on "Create invoice".

Fill In  all necessary fields and it's done! You can send invoice links to your customers or friends.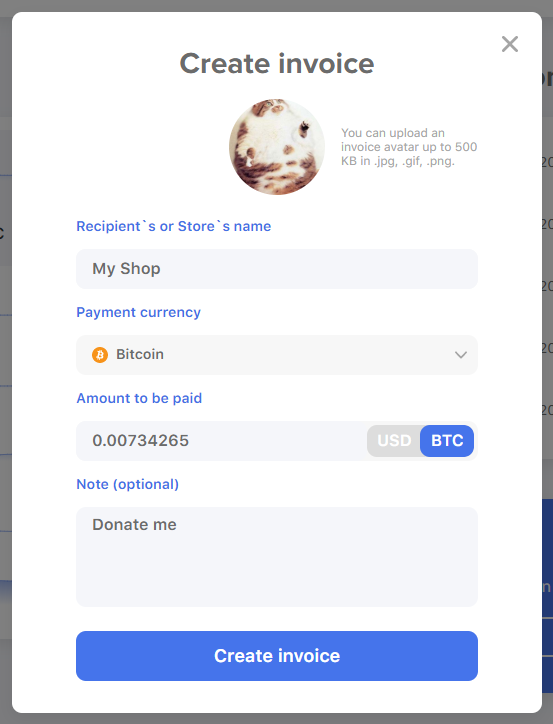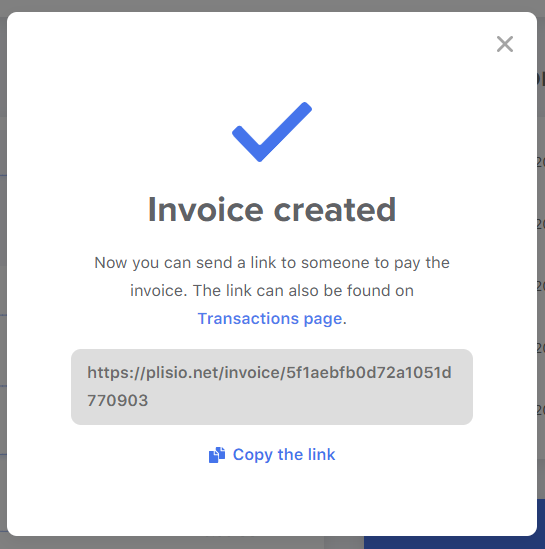 It simplifies the funds receiving process, especially if you're waiting for a money transfer, payroll or simply need a link with a user-friendly interface for payment. Create an invoice, send a link and get paid!  
Your transactions are now faster
From now on Plisio check the mempool for your operation transactions. It means that you will see funds that are being sent to your account as soon as they have been actually sent, and not after they have gone to the block. 
Some of these updates were made upon users' requests. We're glad to make our platform more convenient for you. If you have any questions or our system misses something important, we are always happy to hear your opinion that you can share with us via Live chat. 
Thank you for choosing Plisio!   
Please note that Plisio also offers you:
Create Crypto Invoices in 2 Clicks and Accept Crypto Donations
12 integrations
6 libraries for the most popular programming languages
19 cryptocurrencies and 12 blockchains