Meet Shiba Inu! New Cryptocurrency In Your Dashboard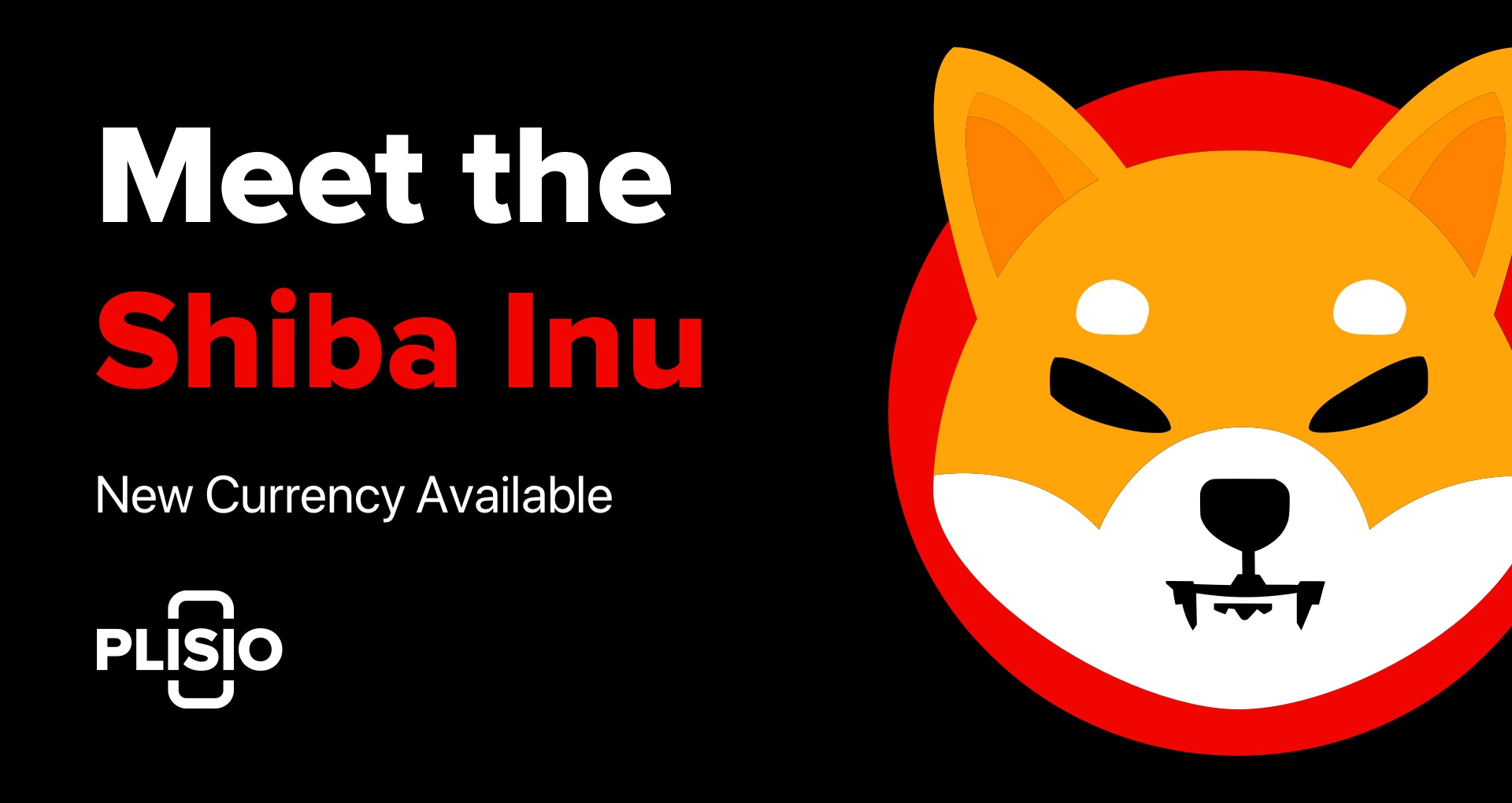 Hello!
We've added Shiba Inu to the available cryptocurrencies list. From now on, you can hold this coin on your balance, make payments from it,  as well as accept crypto payments in Shiba Inu at your store.  
Shiba Inu is an ERC-20 token that operates on the Ethereum Blockchain. Payments in Shiba Inu are famous for their transaction speed in comparison to those of Bitcoin. 
The Shiba Inu cryptocurrency appeared in August 2020. It was designed by an anonymous user, Ryoshi. This coin defines itself as a "Dogecoin killer", while its logo is a shiba inu dog breed that is also used for the Dogecoin logo. 
Shiba Inu developers share their future token development plans, including the Shibarium land in the Metaverse. The Shiba Inu layer-2 solution is already in alpha with the developers regularly updating on new project stages. 
We continue to work on the Plisio development and are planning to add more cryptocurrencies, as well as to announce some other updates. 
If you want to suggest adding some new cryptocurrency or feature, contact our support team and we will gladly discuss this matter. 
Thank you for choosing Plisio!
Please note that Plisio also offers you:
Create Crypto Invoices in 2 Clicks and Accept Crypto Donations
12 integrations
6 libraries for the most popular programming languages
19 cryptocurrencies and 12 blockchains