How can I make a transfer from an account?
It is very easy! After logging in, click on a currency your need and after that click on the "Withdraw" button and you can send a direct transfer.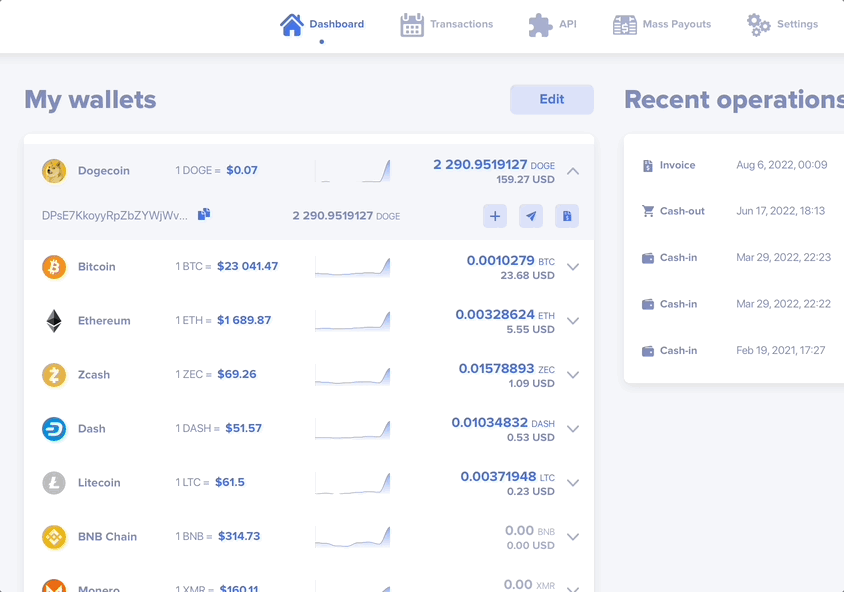 You can send the transfer to another person or site directly, without intermediaries. You just need to select the payment currency, indicate the amount and enter the cryptocurrency address of the recipient. And do not forget - payments sent cannot be returned.