New Partnership. Plisio + osCommerce Integration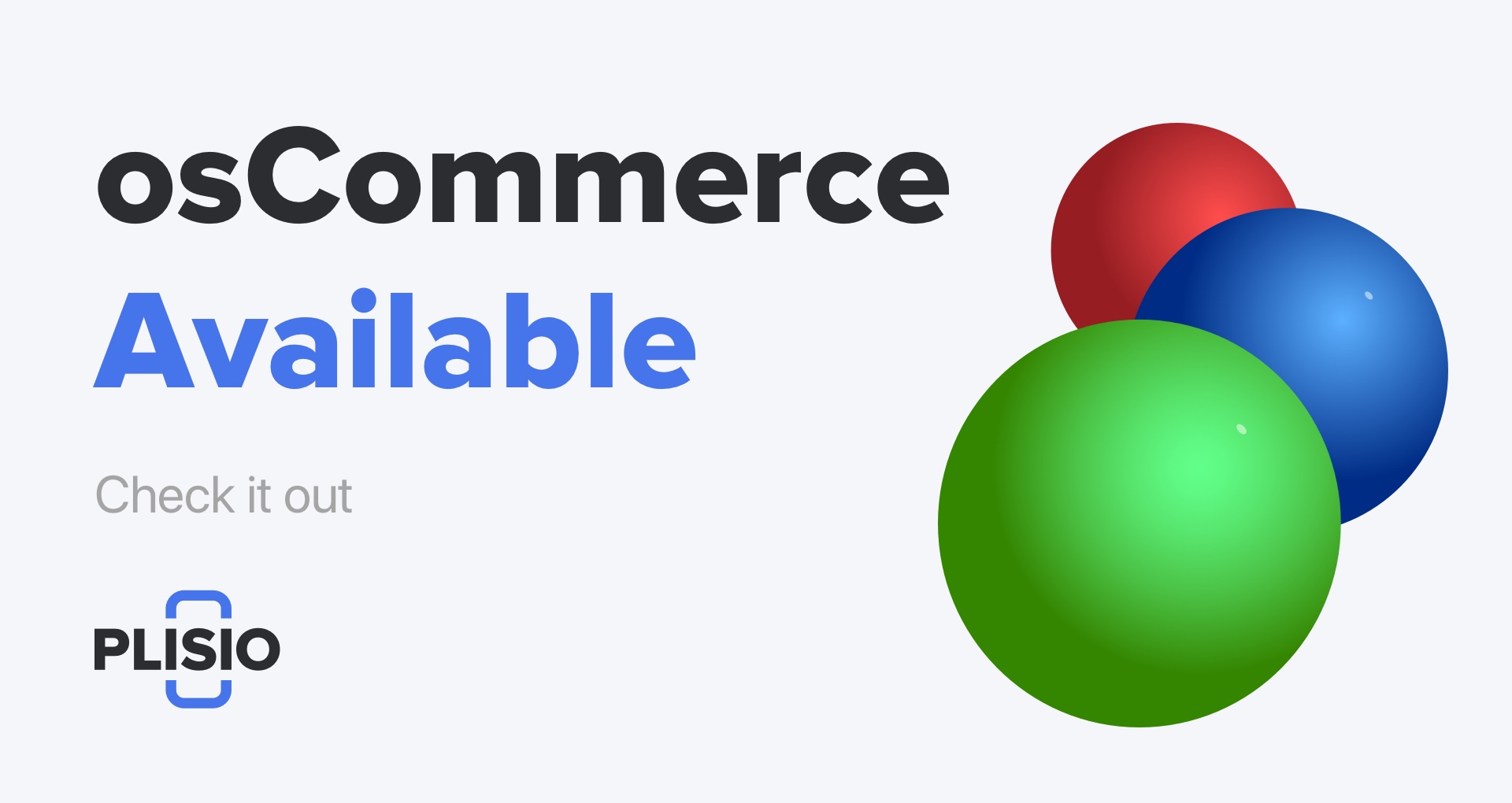 Hello!
We've got good news. Plisio releases a new osCommerce integration! The plugin is now available for download and you can set up your online store in just a couple of clicks. 
This partnership is just another step towards creating a perfect product for your business. We make Plisio better every day – and today's event is one of many planned stages of the platform development.
What is osCommerce
It is an online store-management software program designed to make online business management easier. osCommerce can be used on any server with PHP and MySQL support. 
Since 2000, osCommerce has managed to power up more than 21,000 stores. This software offers over 7,000 free modules, multi-language support and many other benefits. 
We've published all necessary files on our GitHub. If you need an instruction, you can find it in the README file. 
Set up your store now! 
Plisio Development
We shape our product so it could fit your business and meet all your requirements. 
There are 10 integrations with online store software, 4 libraries for the most popular programming languages and UI libraries, 9 Blockchains, as well as 12 tokens available for you. And all these numbers keep going up! 
There are more new partners and useful and interesting integrations ahead of Plisio. 
Soon we will surprise you with the new Blockchain network integration. 
Thank you for choosing Plisio! 
Please note that Plisio also offers you:
Create Crypto Invoices in 2 Clicks and Accept Crypto Donations
12 integrations
6 libraries for the most popular programming languages
19 cryptocurrencies and 12 blockchains