How to Make the Best of Crypto for Your Business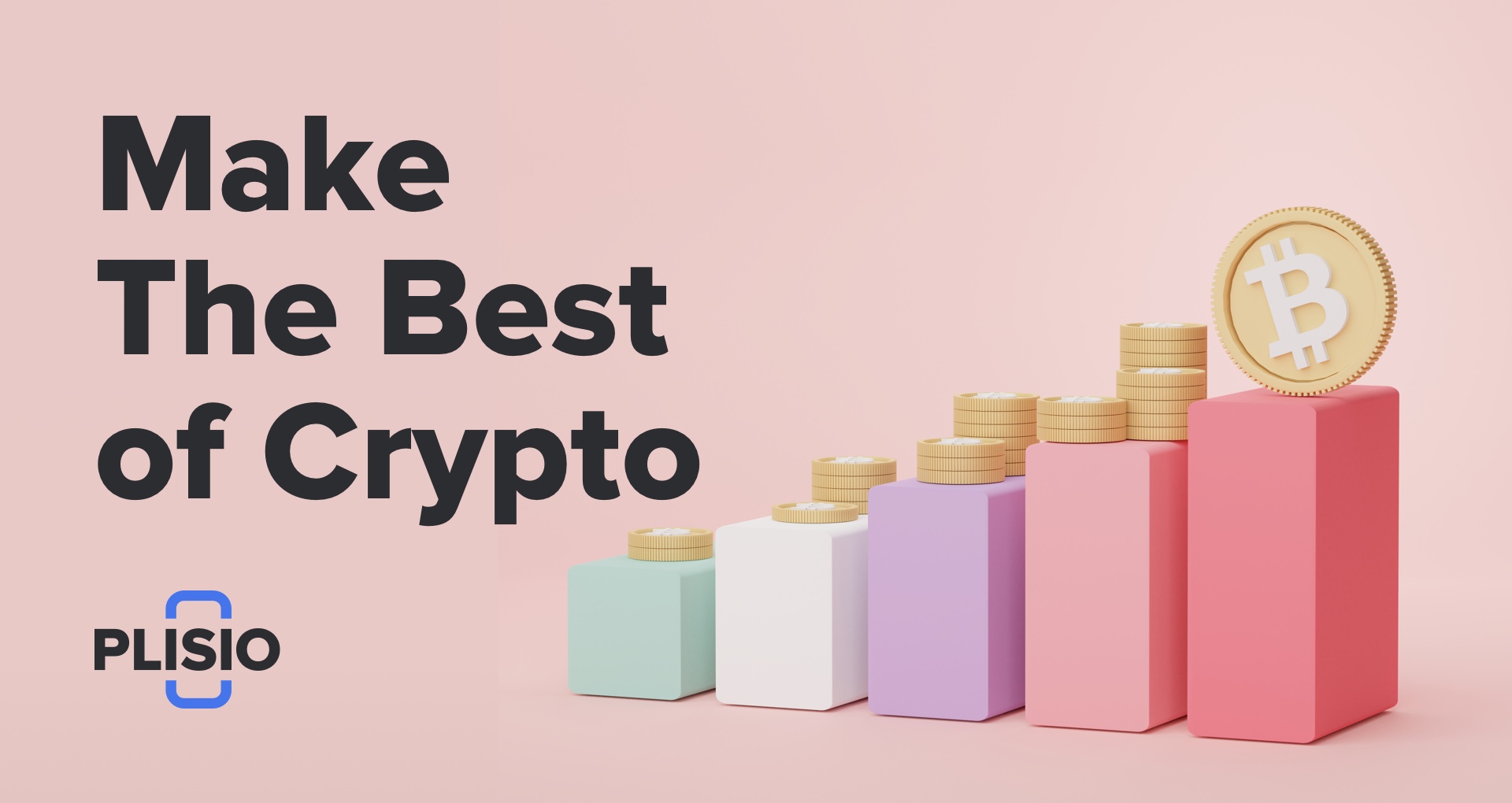 It is hard to believe if there is one person on Earth who hasn't heard of Bitcoin. Cryptocurrency has evolved since the dawn of Bitcoin and is not only associated with this particular crypto. Large companies all over the world use cryptocurrency to conduct online and offline transactions to host their investments. Elon Musk, the Tesla company owner, apart from being a notorious meme generator, bought $1.5 billion worth of Bitcoin along with integrating a Bitcoin payment method for Tesla clients. The MicroStrategy CEO Michael Saylor is a real life Bitcoin addict who predicts that its worth will be no less than 6 billion dollars in several years.  A lot of people believe in such predictions coming from billionaires and people who know how to make their assets work.
As of today, more than 15,000 businesses worldwide accept bitcoin and it doesn't cover Bitcoin ATMs that basically increase in number as we speak. But is accepting crypto the final goal for businesses? In this article, we will cover some of the best application cases of cryptocurrency if you're a retail merchant, a corporate or a modest investor looking for opportunities.
Use crypto to pay for goods and services
If you're a company or big business owner, you know that buying different sorts of supplies is problematic sometimes. Overseas partners, complexities with logistics coming from painful political situations are just the tip of the iceberg.
What is a bank solution? Cross-border transactions that usually take up to seven business days to process and heavy fees coming with it. Another downside is manual authorization that can be easily affected by human factors. As a result, they suffer two of the most precious resources – time and money.
Here is where cryptocurrency comes to help. If you pay for goods and services with crypto, you address all the issues mentioned above. For instance:
Cryptocurrency offers you instant transactions. Within one hour, the transaction receives six confirmations required to reach the receiver's wallet. No need to wait over the whole weekend if you send funds on Friday!
Cryptocurrency transactions are transparent. All the operations are displayed on the blockchain and can be viewed publicly. This makes it extremely easy for bookkeeping as you have proof if you sent funds and they reached the receiver.
If you pay with crypto, you pay almost no fees. It doesn't matter how much money you send – the Bitcoin fee will remain the same, which is from $3 to $5. You only pay miners to confirm the transactions, no bank or intermediaries fees in between.
Start accepting crypto
If you're a smaller scale merchant and sell your goods or services online, accepting crypto can bring your business to the whole new level. Will you not only increase your audience reach, but also improve your reputation and sales. There are online lists of websites and businesses accepting crypto that are being visited regularly by different target audiences. It is only a matter of time when your website traffic will increase. It is also a nice opportunity to find a potential investor who would be interested in what you're doing.
Accepting crypto is also good for your revenue as there are no chargebacks and less possible fraudulent activities. Transactions in crypto allow for advanced user's anonymity and data privacy, which is hard to find these days.
One of the best ways you can seamlessly accept crypto and create your own business invoices is Plisio crypto payment gateway. There is no code knowledge needed, but a wide range of useful tools that come with this business oriented platform services. On Plisio, you save up to 80% on fees and can manage your business routine as easily as you would want it. 
Use crypto to invest profits
Due to the recent global economic crisis, many people are searching for ways to save their assets' value as best as they can. The US dollar for one is extremely volatile now, thus making it not a very reliable investment option. Gold is a good option, but not available for most of the investors as there are people who prefer to keep their anonymity.
Once again, crypto is a perfect middle ground for various needs. Not only is it anonymous, but also not affected by inflation. On the contrary, we see supply on crypto exchanges to increase as people move from bank treasuries to the crypto ones. At this point, Bitcoin and other cryptocurrency is a great opportunity not to disclose your holdings and accumulate some of their value. The sooner you buy Bitcoin the better as in the future; however, Bitcoin might be unavailable due to the supply "boom".
Get Started Now
Cryptocurrency is a great tool for your business growth so you should not delay your acquaintance with it. To make it easier to get started with, you can use some of the user-friendly payment gateway services like Plisio. With Plisio, you can easily start accepting crypto for your business and other needs, as well as store funds and pay for services and create invoices. This platform is fully business oriented and offers you a wide range of such tools as bookkeeping or mass payouts with only 0.5% fee.
Remember, your business needs cryptocurrency!
Please note that Plisio also offers you:
Create Crypto Invoices in 2 Clicks and Accept Crypto Donations
12 integrations
6 libraries for the most popular programming languages
19 cryptocurrencies and 12 blockchains