How to accept cryptocurrency payments with Plisio WooCommerce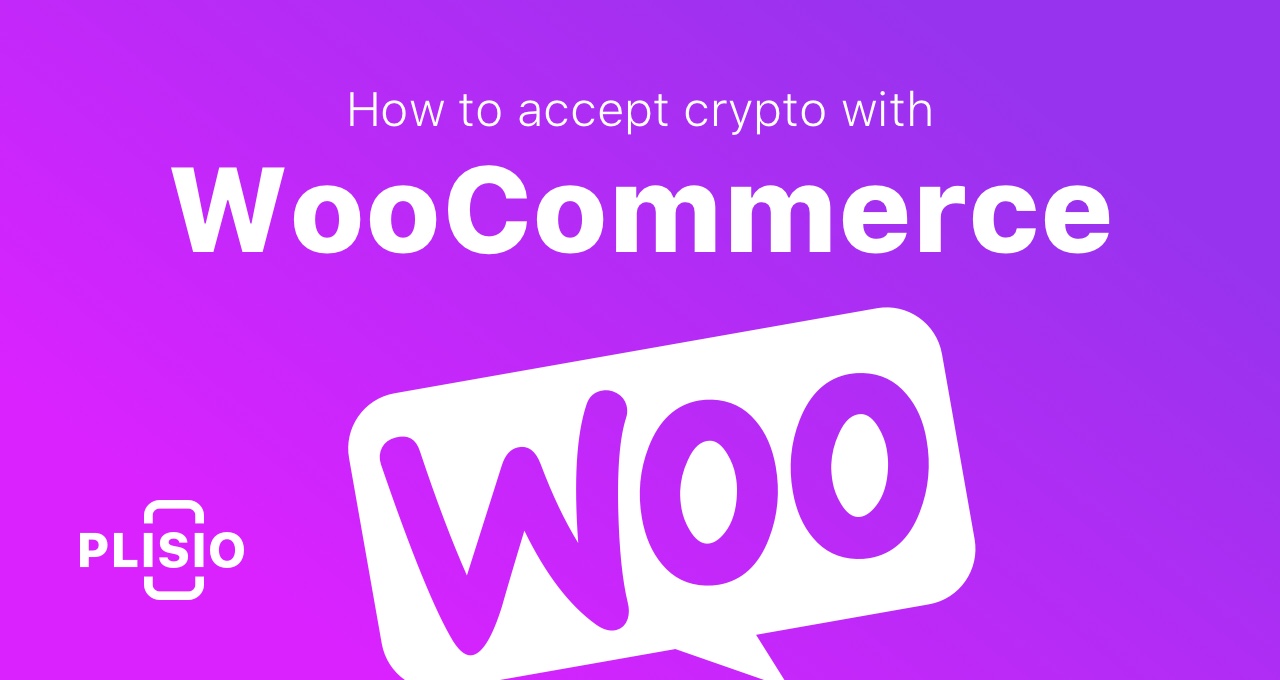 If you finally decided to accept cryptocurrency at your store – congratulations! We've made this guide for business owners interested in Plisio WooCommerce payment gateway. This plugin allows stores using the WooCommerce shopping cart system to accept cryptocurrency payments via the Plisio gateway. What's more important, the installation process is really simple and won't take much of your time.
First, let's take a look at the plugin key features:
- Direct Payments. We transfer payments directly into your wallet.
- Accept all top cryptocurrencies like Bitcoin, Ethereum, Bitcoin Cash, Monero, Dash, Zcash, Litecoin and Dogecoin
- No KYC. No need to go through KYC procedures to start using this plugin. No third parties are involved.
- No limits. You can create an unlimited number of requests.
- Accept Cryptocurrency Worldwide. No restrictions for geolocation; this plugin is available all over the globe.
- Minimal Fee. We use SegWit protocol and choose high priority transactions with lesser network fee.
- Crypto and Fiat money. The plugin shows prices in BTC and fiat money converted into BTC.

Screenshot of the Plisio payment method on the checkout form: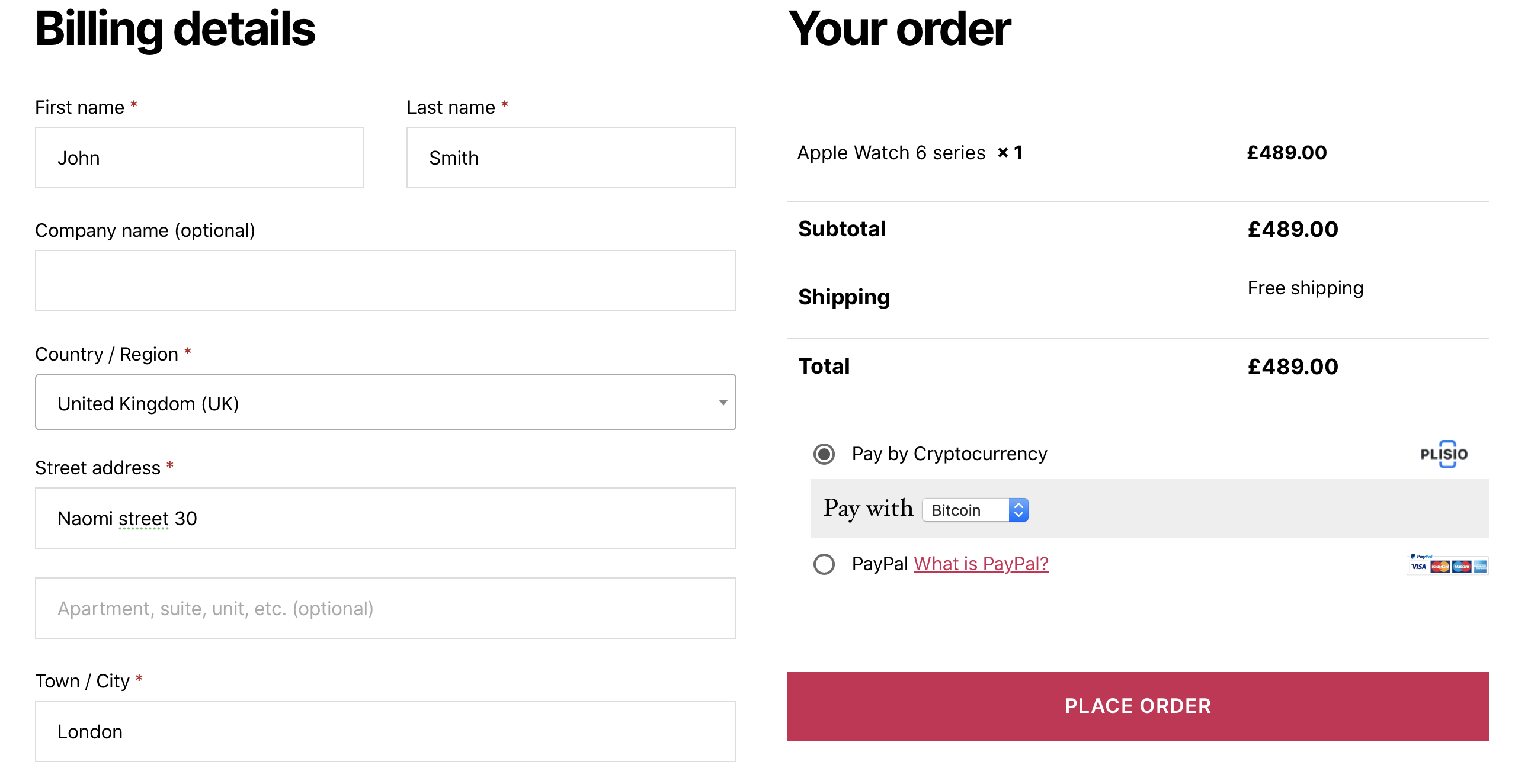 Here is the Plisio WooCommerce plugin installation guide:
Step 1
If you haven't signed up on Plisio yet, you can create an account on https://plisio.net/account/signup.
Step 2
Download plisio-gateway-for-woocommerce.zip. Go to Admin » Plugins » Add New in the admin panel.
Step 3
Upload plisio-gateway-for-woocommerce.zip on the Upload Plugin page.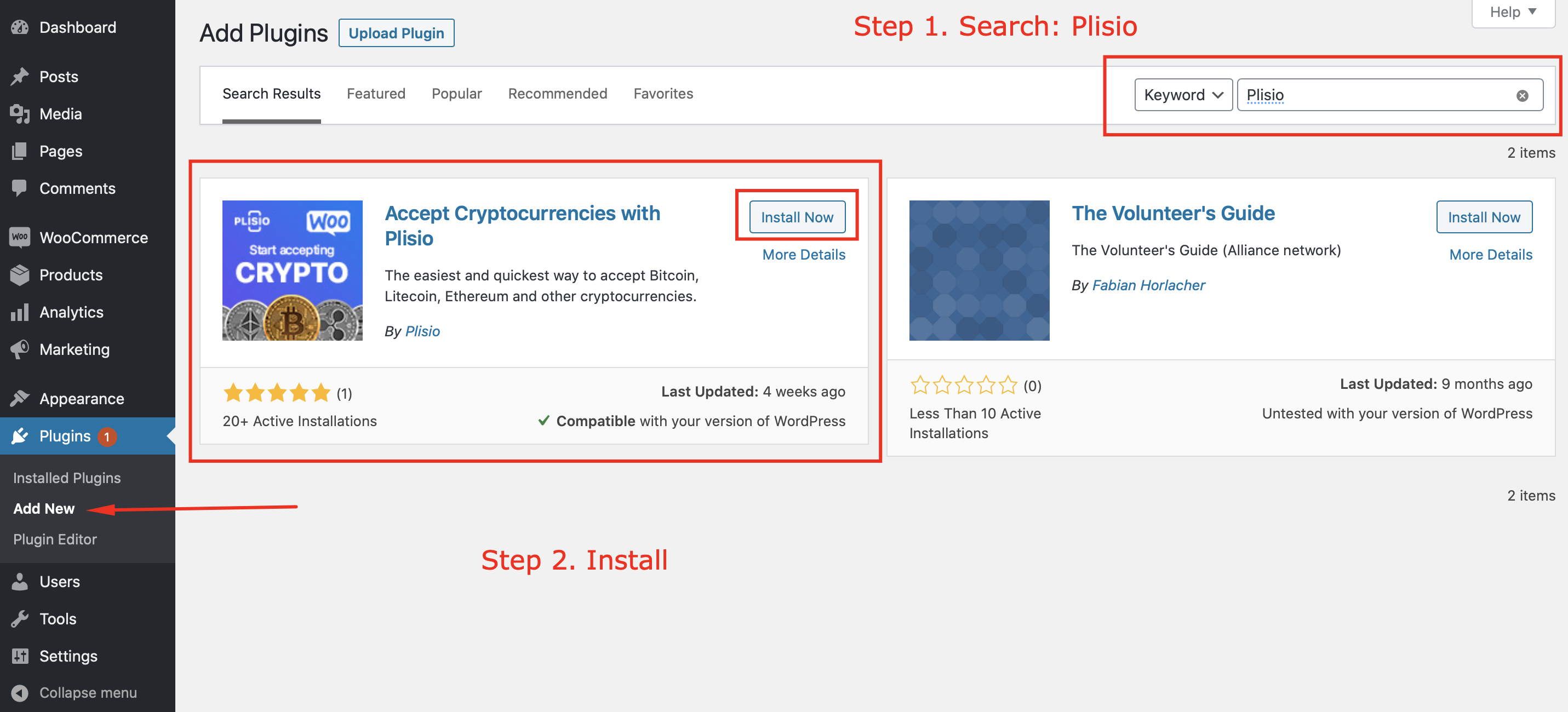 Step 4
Activate the plugin through the Plugins menu in WordPress.
Step 5
Enter Secret key data to WooCommerce Plisio Plugin Settings: Admin » WooCommerce » Settings Checkout tab » Plisio. Turn the "On" checkbox in the Plugin  section. Don't forget to also check the "Enable Cryptocurrency payments via Plisio" checkbox in WooCommerce-Plisio Plugin settings.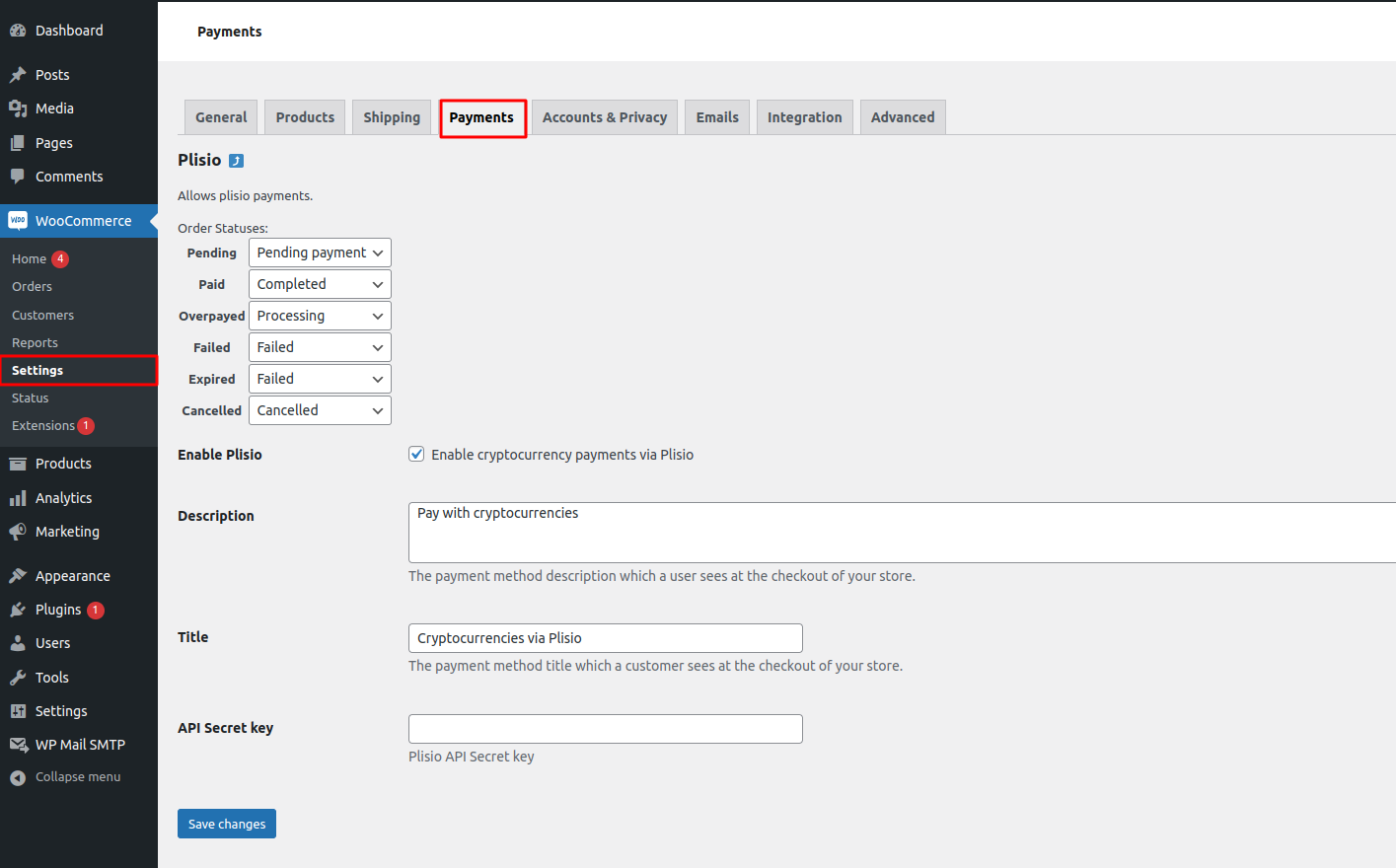 Please, remember that it's a good practice to back up your database before installing plugins. Make sure you create backups.
Your Plisio WooCommerce plugin is fully operational! From now on you can accept all available cryptocurrencies in a matter of a few moments.
Plisio has a lot of favorable offers for business owners. If you are interested in growing your business and finally accepting crypto, contact us on the Plisio website. We have a lot of interesting solutions and individual plans that might interest you.
If you need any help or have questions left, please, contact the Plisio support team via Live Chat on the website. We'll be happy to help!
Please note that Plisio also offers you:
Create Crypto Invoices in 2 Clicks and Accept Crypto Donations
12 integrations
6 libraries for the most popular programming languages
19 cryptocurrencies and 12 blockchains