Crypto Invoicing. Payments Have Never Been Easier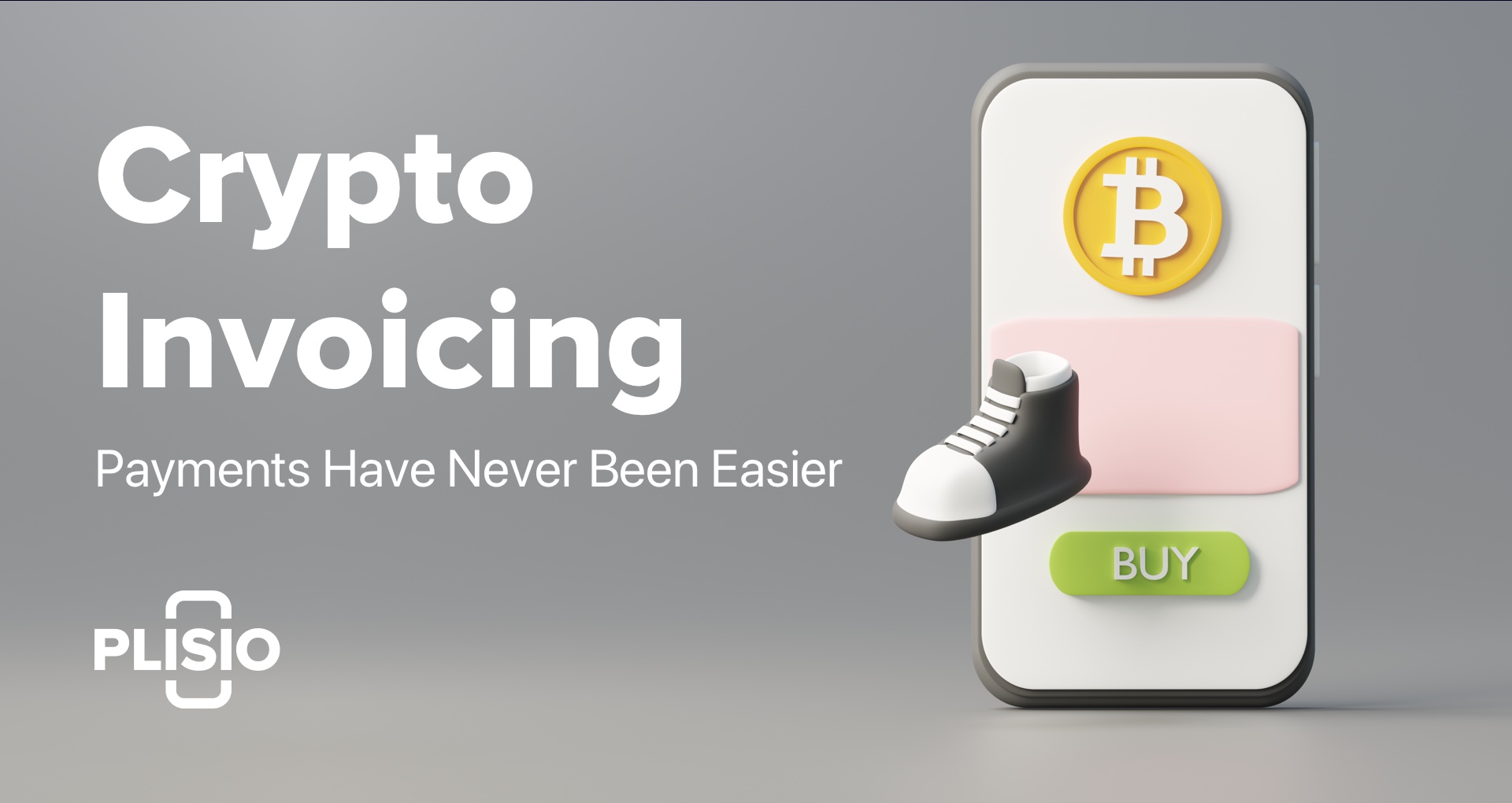 The cryptocurrency market is not only continually evolving and improving for investors, but also for those interested in crypto more as a safe payment method. Due to the rising popularity of crypto payments, there are more opportunities for people to set these payments the way they see fit. When it comes to businesses, however, there are not so many platforms for merchants to support crypto payments, let alone crypto invoices. On Paypal, for example, there is a crypto payment option for users, but with the option come extra fees and other complications. At this point, native cryptocurrency platforms are keener to facilitate e-commerce with the arising business necessities.
Why is it relevant for you?
To get along with the crypto invoicing relevance, we should get the essence of it first. Crypto invoicing is a tool that allows you to create differently set bills and invoices for your business like an online shop, for instance. With its tool help, you could bill your clients via email or right on your website. There is no need for them to install any extra apps or jump from a wallet app back to your invoice.
What makes crypto payments so attractive as a payment option is being able to create or pay invoices. Besides that, nothing makes it easier than the ability to track and evaluate all the received payments from your customers. On the client's side, though, there won't be any delays or the need to fill in some excessive details that might discourage them from shopping at your store or using your service in the first place.
If you're a business owner and conduct your business online, or if you raise funds and collect donations for different goals, picking a user-friendly and convenient service is a great idea. Specially designed platforms or payment gateways like Plisio, Coinbase and Bitpay have all the special documentation for easy integration and bookkeeping tools. Unlike with non-native cryptocurrency platforms or some basic crypto payment processors, accounting and taxing on business-oriented platforms is very well adjusted. You can sort your transactions or filter them by certain categories, which makes it quite handy when it comes to accounting work.
Crypto invoicing advantages
In case you're still not set on crypto invoicing and have your doubts, here are main reasons you should upgrade your financial preferences.
Fast Invoice Creation. Creating invoices is fully optimized for your needs; on Plisio, you will find both ready templates and customization options.
No Human Errors. Let the technology take care of the invoicing for you – payments are organized in one system, forget about faults or sloppy accounting.
Perfect Management. You can track and review any invoices you send or pay, all in one place.
Payments Security. The blockchain technology makes your payments secure. There are no chargebacks and refunds.
A time-saving approach. Since most of the platforms have all-in-one solutions, you will easily create crypto invoices wherever you are.
Cost Efficiency. While you're doing business in cryptocurrency, you save greatly on fees and irreversible transactions.
How it works
On the native crypto payment platforms, like the Plisio payment gateway, there is no entry barrier or code knowledge needed. All that is required from you is to create a free account first. There is no API setting up required, which makes it very time efficient and convenient especially if you're not very familiar with the technical side. To create an invoice, you only need to open the corresponding form and set such parameters as the payer's name, payment currency and amount. Easy, is it not? All that is left is to send the generated invoice link to the payer and it's all done.
Plisio has even more to offer to their clients than simple crypto invoicing. The company's priority is to help boost businesses by helping business owners save a great deal of money on fees and providing a broad range of services. Integrating this payment gateway will allow you to accept crypto payments with only 0.5% fee, send mass payouts without any limits and customize your invoices. All these features in one platform, with simple and clear documentations. Help your business grow and discover new profitable opportunities with Plisio! 
Please note that Plisio also offers you:
Create Crypto Invoices in 2 Clicks and Accept Crypto Donations
12 integrations
6 libraries for the most popular programming languages
19 cryptocurrencies and 12 blockchains