Bitcoin vs Altcoins. A Guide to Successful Investment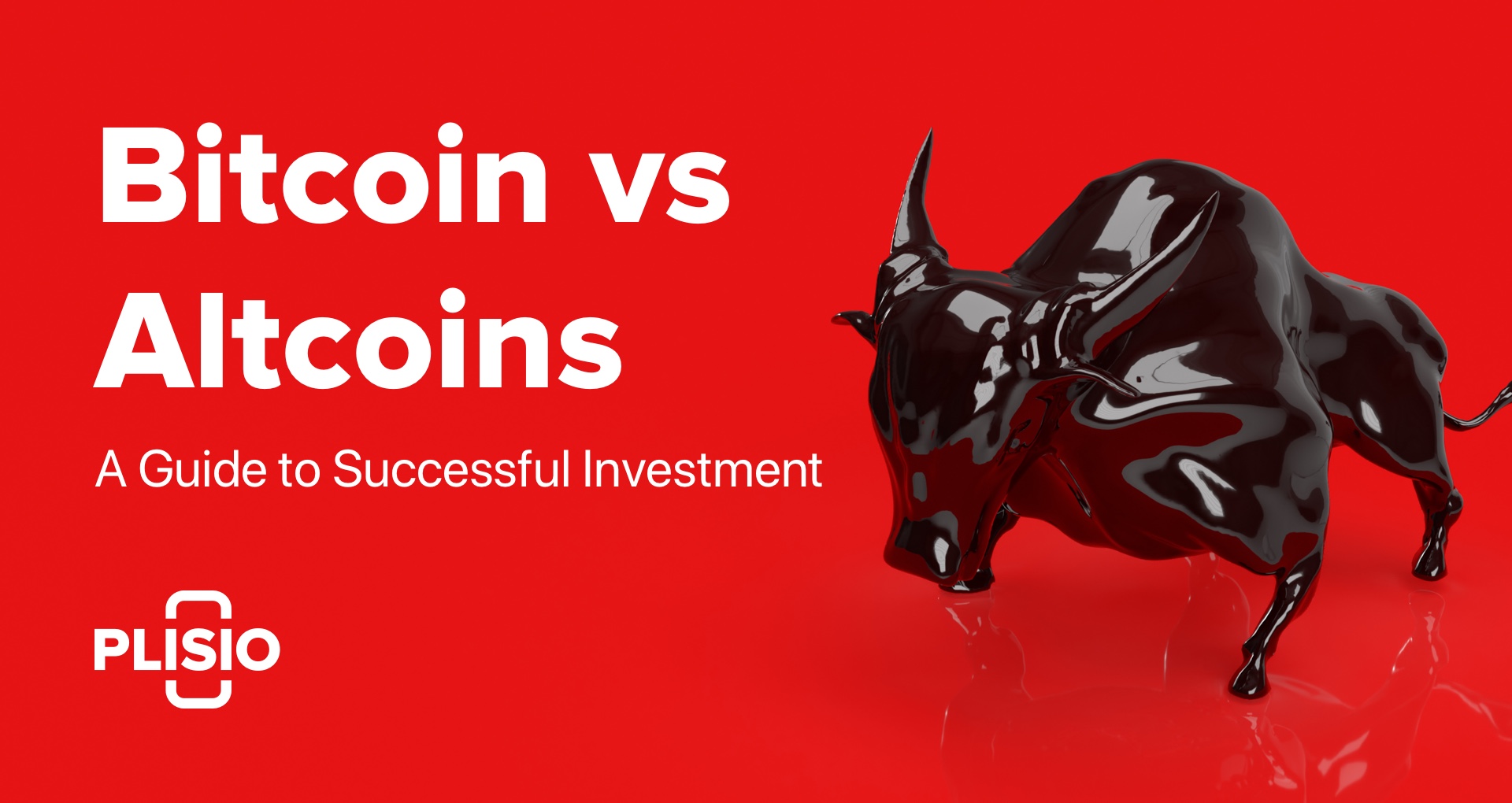 When Bitcoin rushed into the market back in 2009, its exploding popularity meant the world for digital currencies. Whenever people talked about cryptocurrency or digital currency in general, Bitcoin hadn't left much room for competition brazenly dominating the scene. It was only a matter of time when other cryptocurrencies other than Bitcoin would start to appear, as everyone wanted to have a little piece of the bitcoin success. 
Sometime later, there were thousands of cryptocurrencies emerging out of thin air, leaving many investors quite unsettled. The variety of the investment choice drove them crazy, and they desperately needed to know how to distinguish between them. Roughly, there was a choice between thousands of the Bitcoin competitors and Bitcoin itself. This is how the term "altcoin" came into being. 
An altcoin is considered any cryptocurrency other than Bitcoin. Technically, they are just different Bitcoin variants, but it doesn't necessarily mean that they are worse than the original cryptocurrency. Different altcoin developers made it their goal to improve some of the Bitcoin flaws and present features that were lacking in the largest crypto. It works the other way as well – there are altcoins that exist solely for hype and grow best on bad PR or media manipulations. 
What altcoins are there
Here are the most popular altcoins of today:
 
Ethereum (ETH). Ethereum is a great alternative to Bitcoin because it can be used in application development when building new tokens on the network. Basically, you can create more tokens on the same ERC-20 network and send it easily from one crypto to another. Moreover, Ethereum has risen 500% to the date, and there are still prominent growth perspectives. 
 
Litecoin (LTC). The two main differences between Bitcoin and Litecoin is that the latter has more in supply and faster transactions. Its price is more stable and this altcoins is mostly considered a "lighter" version of the main cryptocurrency. 
Cardano (ADA). Cardano's network is also great for developers. The way it's different from Ethereum is that its developers provide an innovative research-based approach to application building and its blockchain expansion. 
Dogecoin and Shiba Inu Coin. Why these two altcoins are put together is because they both are based on the meme dogs and pretty much own their popularity to the Internet.
Dogecoin is based on the same PoW principle as Bitcoin, but it has a much larger supply. 10,000 dogecoins are minted every minute. Shiba Inu is just a token on the Ethereum network and based on creating DeFi products. The reason this token is worth mentioning is that it gained 380,000% in just a year. 
If you're looking for an option to accept multiple cryptocurrencies, Plisio has something to offer. The platform focuses on business growth and always expands the available features and cryptocurrency range. 
Things to consider before working with altcoins
If you're planning to invest in altcoins or accept them for your business, there are some rules to keep up with. There are some of them:
- Don't invest in altcoins if their rate is based entirely on the influencers' mood. If you see that some coins skyrocketed after a couple of big articles in the cryptocurrency media, the asset is considered to be risky. Their rate might change as soon as some big trader will express some negative opinion about it, and you wouldn't want that, of course. 
- Think about investing the money you can afford to lose. It doesn't mean that you have to be pessimistic about buying an altcoin and hope for its price to drop. It will just make you feel better if you know that you're putting only the money you can afford to lose, not some important savings for your children's education. 
 - Pay attention to the altcoin functionality. The higher is the coin's technical capacity, the higher are chances of its price to go up in the future and lesser is the competition. Nowadays such coins are well-received by the crypto community. Solana is a great example of such altcoin. Solana not only gained in its price, but also still "holds" the position in the market with a rare dignity. 
Final Words
Even though there are already thousands of altcoins on the market, decent altcoins continue to appear. It is no secret that they will unlikely rule out Bitcoin from its well-deserved place, but they serve their purpose right. 
If you're a business owner and looking for the best option to accept both Bitcoin and altcoins, Plisio crypto payment gateway is just what you need. They have the lowest fees on the market and the widest cryptocurrency range for any needs. This platform is a great option for those people, who accept multiple currencies and those who are always ready to diversify their investment portfolio. 
Please note that Plisio also offers you:
Create Crypto Invoices in 2 Clicks and Accept Crypto Donations
12 integrations
6 libraries for the most popular programming languages
19 cryptocurrencies and 12 blockchains