How to export transaction history
In the "Transactions" section of your Dashboard, there are new search filters and export options available. You can now export a specific transaction list through using search filters.
You have 5 search filters at your disposal that can help you export your transaction list.

Amount
You can select 20, 50 or 100 latest transactions.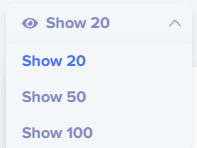 Type
Filter transactions by their type: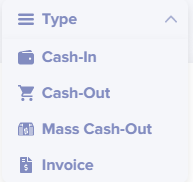 Website
If you have more than 1 online store integrated on your account, you can filter transactions by your stores.
Status
You can filter transactions by their status: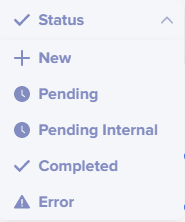 Currency
Filter your transaction list by cryptocurrency.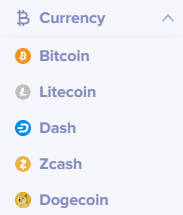 Export
To download a CSV table of your transaction history, click on the "Export" button.


Once you've filtered your data and downloaded a table, you can analyze your transactions based on:
Transaction ID
Transaction date
Transaction type
Transaction amount
Transaction currency
And any other data available.
We're working on making the transactions analytics, search filters and export better for your business and will let you know when there are new features available.