Stablecoins: Shield against Volatility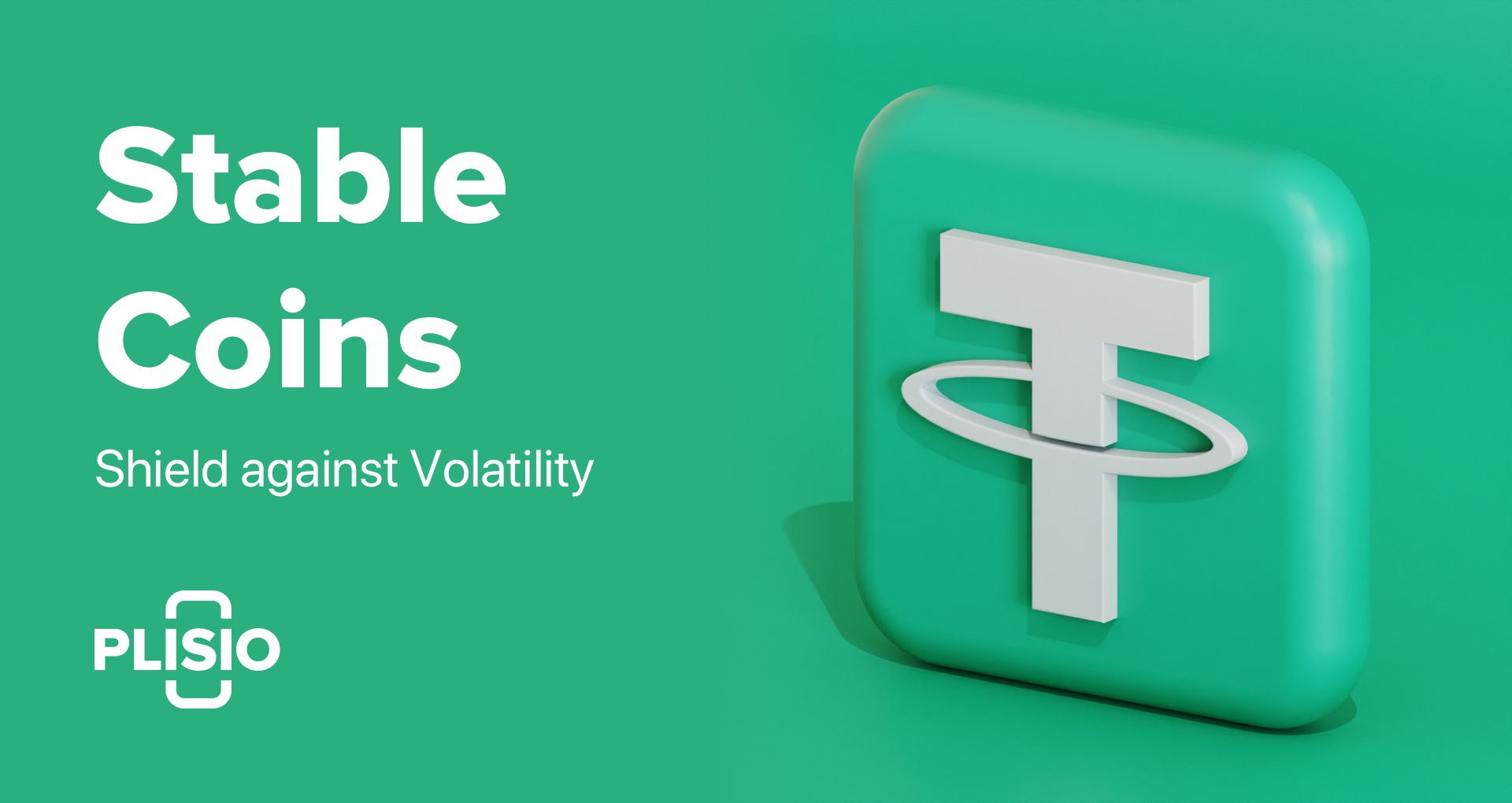 To preserve the crypto price stability, stablecoins were designed. Even though cryptocurrency itself claims to be resistant to volatility, there are still some periods that can make the crypto price unstable. This is what makes merchants and businesses have their doubts about accepting cryptocurrency – no one wants the payment received from a customer to shrink in a couple of days. Margin erosion, difficulties with tax return and other reasons have been hindering the cryptocurrency mass adoption. Nonetheless, the cryptocurrency market has an answer for everything, the so-called "safe haven" in the world of finance – stablecoins that serve as a bridge between fiat and crypto, combining the best features of two financial dimensions. In this article, we will learn how stablecoins design manages to shield us from all the downsides associated with cryptocurrency. 
How Stablecoins Work
As of today, there are a lot of kinds of stablecoins created. These stablecoins differ in the way of their collateralization, like a USD stablecoin backed by the US dollar or a Euro stablecoin backed by Euros. Some stablecoins can comprise several fiat currencies or even some other assets like gold. You could create stablecoins out of almost any asset, which makes it very attractive for people who wouldn't want to put all their trust in crypto. 
What's about how stablecoins can be stored, there is no special approach to it. You can hold stablecoins both in a crypto wallet and on an exchange together with other kinds of crypto. Holding stablecoins is extremely time and cost effective as they turn fiat or other backing assets to cryptocurrency of choice quite quickly because this kind of exchange is considered to be crypto-to-crypto. With fiat-to-crypto the whole process takes more time due to confirmations. 
The reason why stable coin prices can vary from 0.9998 to 1.001 is that the stablecoin issuers are not the only ones who create and burn stablecoins. When someone else is buying a stablecoin, it gets minted, and every time someone sells stablecoins, they get burned. The supply and demand dynamic is always different, and even in that case, stablecoins are not volatile at all in comparison with Bitcoin or Ethereum, where they can lose 20 % worth of their price a day. 
Accepting stablecoins as a payment for the services or goods you provide is a great idea to avoid Bitcoin volatility. You can integrate the Plisio payment gateway. They have the lowest transaction fees and easiest integration with no specific code knowledge required. 
What Stablecoins Are We Offered
USDT. Tether is a token developed by the crypto exchange BitFinex. Its price is pegged to the American dollar $1. As of February 2022, USDT is the third largest cryptocurrency today, but not so long ago it used to be on the fifth marketplace with capitalization of $68 billion. 
USDC. This is an ERC-20 coin, a joint project of Circle and Coinbase. Each USDC is backed by $1 in the real bank. You could consider it virtual cash equal to the US dollar, only on the blockchain. It is a decent alternative to cross-border bank transactions as with USDC there is no large fee or time costs associated with international transactions. 
TUSD. TrueUSD is also an ERC-20 token created by the Trust Token company whose main objective is to support global trade infrastructure. There are different token variations: TUSD is backed directly to USD, TGBP is tied to British pound, TAUD is to Australian dollar, TCAD is to Canadian dollar and so on. True token supports most of the world's existing currencies. 
The Volatile world We Live in
As it was mentioned above, stablecoins are great to shield yourself from volatile currencies, both crypto and fiat. People who live in the USA or Europe might not know how volatile national currencies can be in comparison to people living in developing countries.  Stability isn't something to take for granted.
To fight these fiat issues, stablecoins provide a safe haven by preserving stability and shielding us from volatility during the troubled times we live in.
Stablecoins can be spent quite easily and maintain the value of the revenue your business makes thus providing an opportunity to protect your savings with a more stable currency than that of your nation. The world is moving towards digitalization, with people gradually losing interest in paper money. 
One is known for sure – all Bitcoin or Ethereum investors exchange their currencies into USDC or Tether so they could know the exact value of their crypto portfolio in dollars or some other relevant currency. Some of the crypto platforms asks their users to exchange cryptocurrency into stablecoins first before transferring it to dollars or other national currencies. 
How to Get Started with Stablecoins
If you're convinced with how stablecoins are valuable for your portfolio or business, you may want to start accepting it on your website. The best way you can do it is by integrating a payment gateway. Plisio offers the easiest integration and lowest transaction fees on the market – only 0.5%.
They support a wide range of cryptocurrencies and mass payout options in any crypto of choice. You could also use Plisio as a crypto wallet where you can buy stablecoins or exchange your crypto assets for it. Think of the future and preserve your savings value now!
Please note that Plisio also offers you:
Create Crypto Invoices in 2 Clicks and Accept Crypto Donations
12 integrations
6 libraries for the most popular programming languages
19 cryptocurrencies and 12 blockchains