New Cryptocurrency Available. Check out BTT!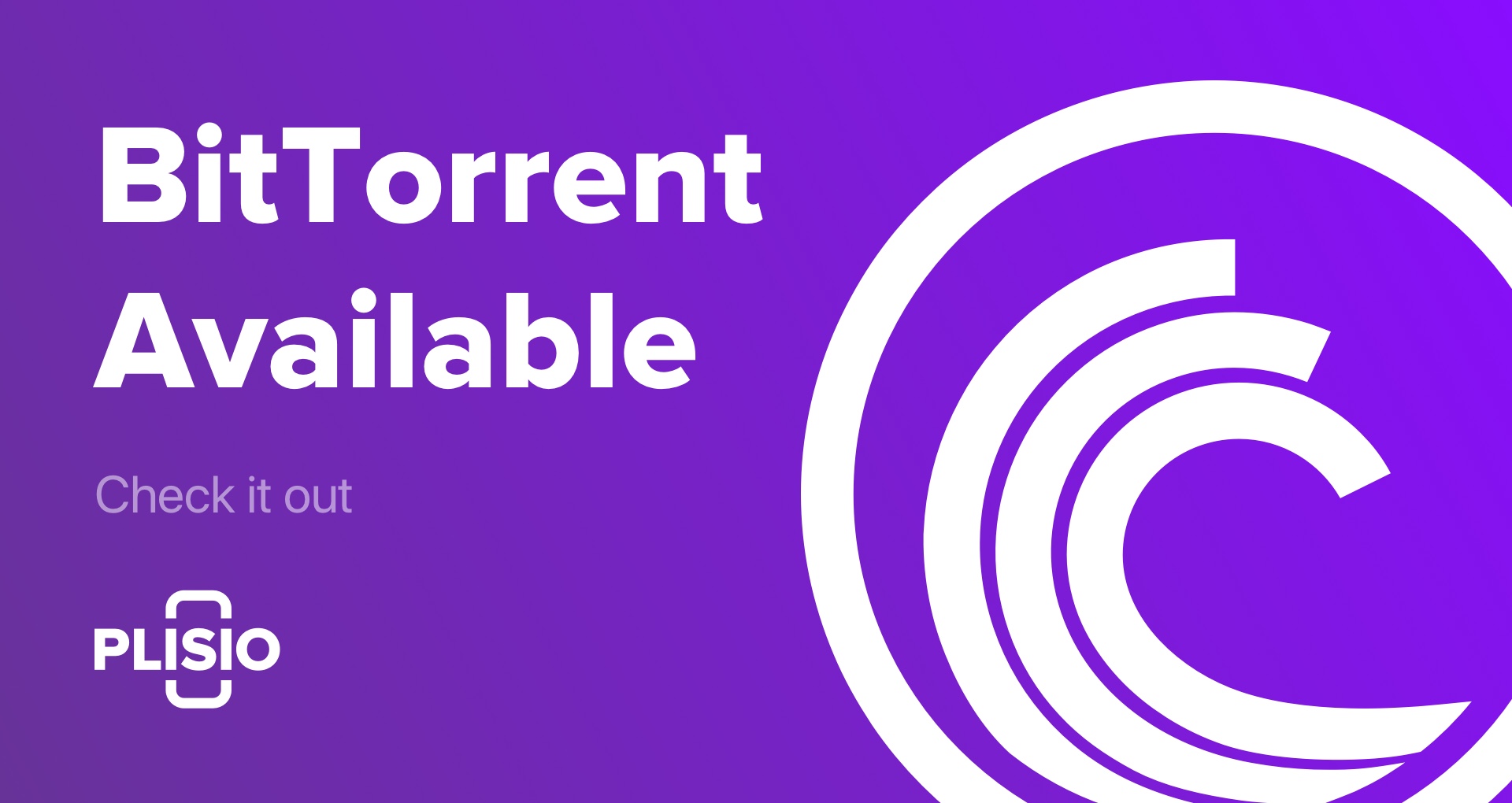 Greetings!
Today we're happy to announce our new BitTorrent integration. BTT cryptocurrency is now available on Plisio. You can find BTT balance on your Dashboard. 
It means that you can also receive payments in BTT on your website! 
Let's delve into this topic a little bit and we will tell you everything you need to know about this crypto. 
BitTorrent (BTT) is the token of the world's largest torrent tracker. The startup ICO was a 15-minute sellout where $7 million was raised. 
BitTorrent was created by Bram Cohen in 2001. It is a communication protocol for peer-to-peer file sharing over the Internet — video games, TV shows, movies, programmes and other.  
In the summer of 2018, a blockchain startup Tron Foundation acquired BitTorrent for $140 million. 
The new owners made it their goal to introduce BitTorrent to the incentive mechanism so users could stay in the system as long as possible in order to raise file download and upload speed. 
This is how the BTT token was created!
A cryptocurrency designed to stimulate participants in the system to take useful actions and service torrent tracker transactions. 
The BTT coin was launched based on the TRC-cryptographic token on top of the Tron blockchain like the ERC-20 token on the Ethereum blockchain network. 
You can learn more about the token operation principle on its official website - https://www.bittorrent.com/token/btt/
Meanwhile, we suggest you test the new token! 
More updates await you soon. 
Thank you for choosing Plisio! 
Please note that Plisio also offers you:
Create Crypto Invoices in 2 Clicks and Accept Crypto Donations
12 integrations
6 libraries for the most popular programming languages
19 cryptocurrencies and 12 blockchains