Accept Crypto Directly From Your Android App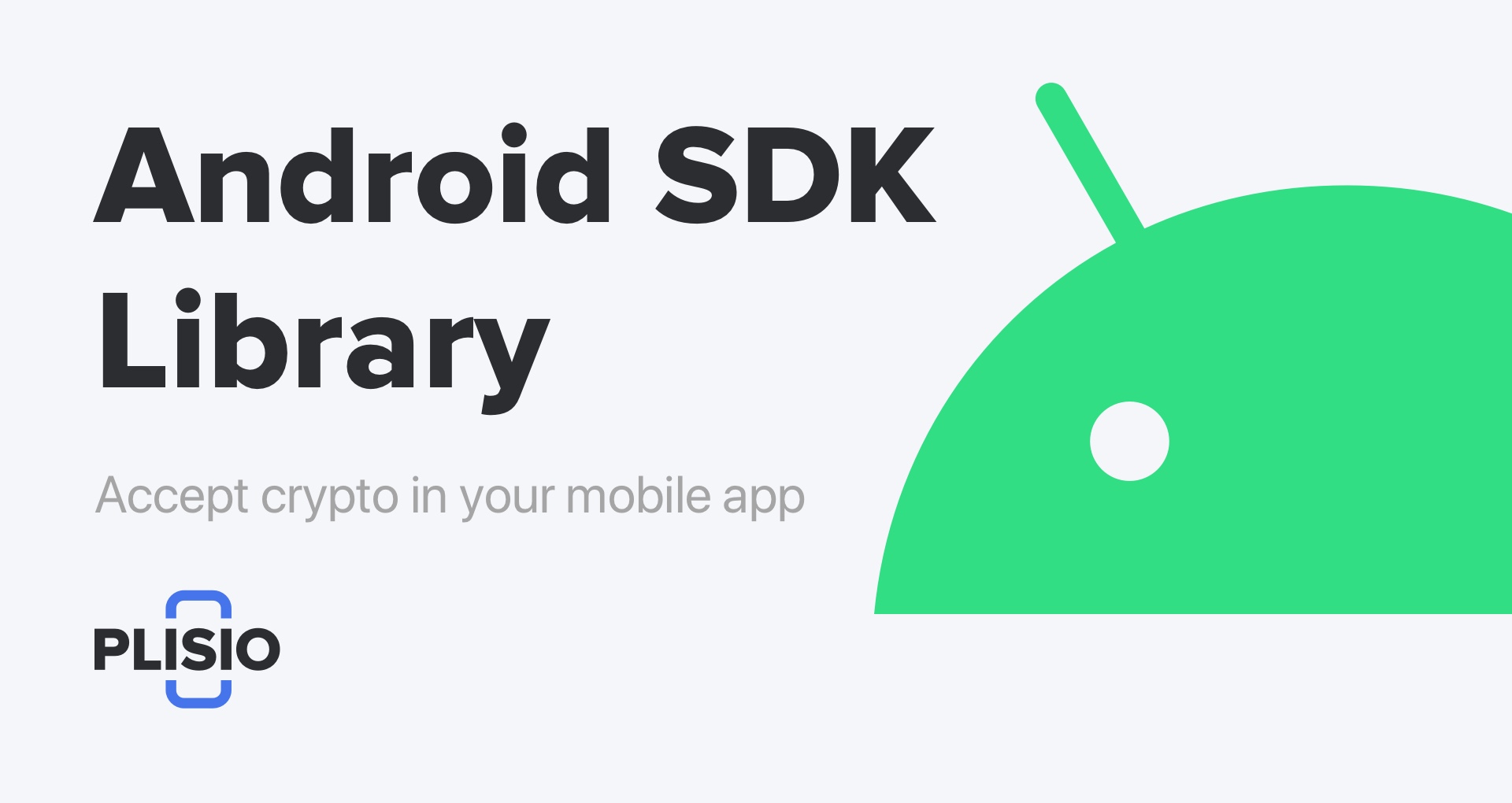 Exciting news for Android app developers! Plisio introduces an Android SDK feature to help you accept crypto payments directly from your Android app. By installing the Android SDK and importing the required Plisio libraries, you will enable your clients to experience secure and seamless cryptocurrency transactions right via your Android application with no redirects. 
What is an Android SDK
The Android Software Development Kit (SDK) is a set of development tools that are used to develop applications for the Android platform. This SDK provides a selection of tools that are required to build and upgrade Android applications and ensures the process goes as smoothly as possible. Plisio has just released an Android SDK to facilitate your android app with more efficient crypto payment checkout option. 
Convenient Crypto Payments with Plisio Android SDK
The newly added Android SDK feature will help you seamlessly integrate cryptocurrency payments as a checkout option on your mobile app with the Plisio API subset. If you already have your own e-commerce platform Android app, you can add the seamless cryptocurrency checkout option that will help your clients pay with crypto directly from your app, with no redirects to the Plisio website.  
You can find a step-by-step guide on how to install the Plisio Android SDK here.
Plisio keeps working on making cryptocurrency payments as smooth and convenient as possible. With the newly added Android SDK, you will enable your clients accept cryptocurrency directly from your Android application, thus making the overall process faster and more efficient. 
Stay tuned for more useful tools to grow your business with Plisio!
Please note that Plisio also offers you:
Create Crypto Invoices in 2 Clicks and Accept Crypto Donations
12 integrations
6 libraries for the most popular programming languages
19 cryptocurrencies and 12 blockchains