All You Need to Know About Crypto Payment Gateways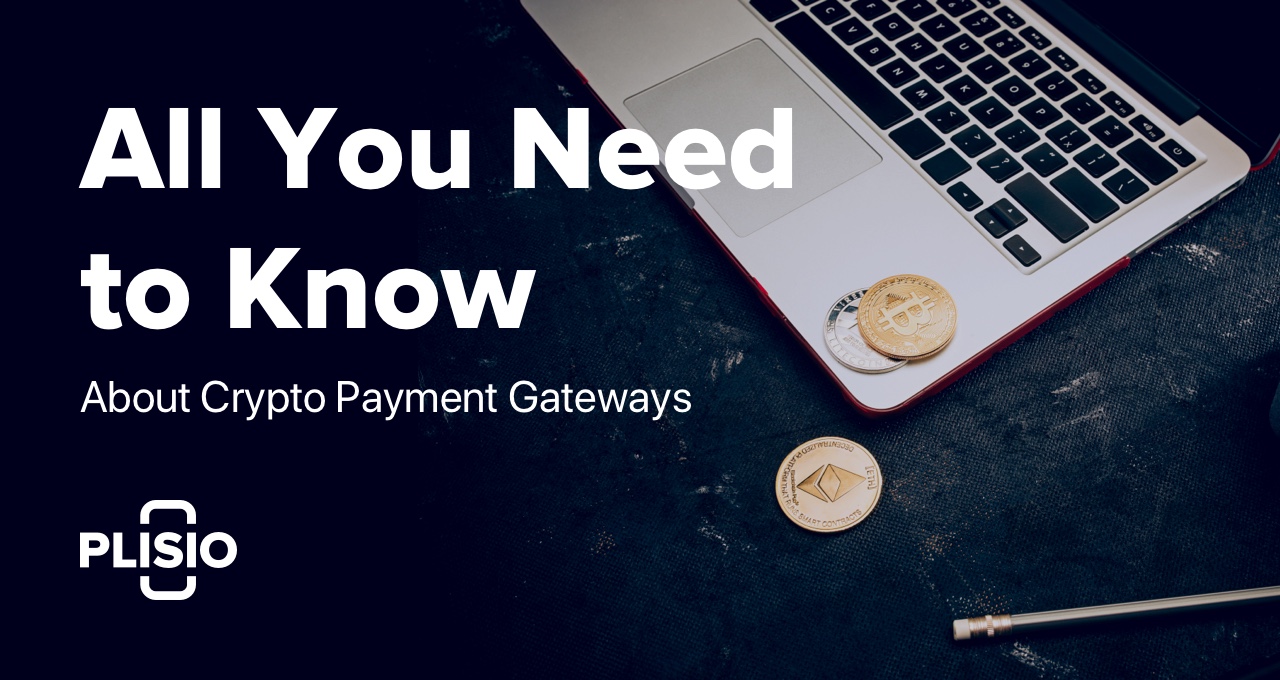 Money as we know it has got many forms – it can be cash, it can be precious metal or gems and it also can be digital. Digital money is what is intriguing. It is no longer only numbers in your bank account that is only a mirror of the cash you have. Now we live in the cryptocurrency era – the era of digital currency that disrupted digital money as a concept. The decentralized system of Blockchain has made it easier for many online industries to conduct business and even accrue some of the income.
The next question is "How do these industries implement crypto the most efficiently?" Luckily, there have been some big upgrades in the cryptocurrency niche. The market is constantly adapting to the users' needs so it could compete with fiat money which results in the appearance of the revolutionary payment method – decentralized payment gateways.
The number of active Blockchain users grows with every second, hence the need for an extra payment method to expand the limits of one's business. Cryptocurrency payment gateways serve as an excellent example of the groundbreaking payment system that will give enterprises an edge over the competition.
 
 
How do payment gateways work?
Cryptocurrency payment gateway is no more than a payment processor that allows for a merchant or customer to trade in crypto like Bitcoin, Ethereum or Solana. The most interesting part about this processor is its conversion mechanism — even if the customer pays in fiat, a crypto gateway will convert into the crypto of your choice.
Briefly, the whole process looks like this: the customer sends you funds from their wallet to the merchant's wallet on the merchant's end. This gateway mechanism can also be used when transferring funds from one wallet to another. It can be both coins and fiat, which makes it very convenient in day-to-day life.
Another reason many merchants might find attractive is an easy integration of a crypto payment processor. The service providers simplify the integration processes, trying to make it as friendly for those who're not acquainted with coding as possible. Such platforms like Plisio, Coinbase or BitPay are mature crypto payment gateway providers and allow for direct and almost seamless integration. 
 
Why crypto payment gateway is an ultimate solution
Crypto payment is a good option for multiple reasons. The decentralized nature of blockchain will grant a merchant the following benefits:
Security. The blockchain ecosystem is based on each transaction verifications from the system users, hence the deal transparency. There are thousands of computers where all the data is stored, which makes it very problematic to hack into in comparison with credit card payments protection.
Speed and Convenience. Unlike bank transactions, crypto payments initiate almost instantly – there are no weekends or special days when the payment may be postponed. Instead of waiting several business days, the crypto transaction will be in a few moments.
Low Fees. The first thing you might hear when you're talking about crypto payments is ridiculously low or almost no fees. This is true, in fact, and very beneficial for business owners who seek to cut unnecessary costs. Plisio, for instance, offers 0.5% fees and a wide business tools range.
Smoothness. Most of the crypto payment gateway providers consider it their goal to simplify the payment process for both parties. As for the merchant's end, setting up invoices and mass payouts is often fully automated, which allows for convenient bookkeeping.
How to choose your crypto payment gateway
First of all, you should pay attention to the provider's platform convenience. A user-friendly interface and 24/7 available support team are the key factors that help you set up a crypto payment option as quickly and efficiently as possible. The next thing to check is the available coin range and fee terms, so you must rely solely on your business needs and choose the service provider you're ready to work with for a long term.
Once you've checked all functionalities and found out that you're happy with the features you're offered, you might initiate the fiat to cryptocurrency gateway integration. Plisio provides their clients with all essential information, guides and everything else to make the integration process seamless and effortless. The company has provided a positive experience for many satisfied customers and is interested in boosting starting businesses of any type. Revolutionize your approach to payments now!
Please note that Plisio also offers you:
Create Crypto Invoices in 2 Clicks and Accept Crypto Donations
12 integrations
6 libraries for the most popular programming languages
19 cryptocurrencies and 12 blockchains